Senior Analyst, Payment Compliance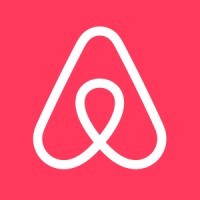 Airbnb
IT, Legal
India
Posted on Thursday, July 6, 2023
Airbnb was born in 2007 when two Hosts welcomed three guests to their San Francisco home, and has since grown to over 4 million Hosts who have welcomed more than 1 billion guest arrivals in almost every country across the globe. Every day, Hosts offer unique stays and experiences that make it possible for guests to connect with communities in a more authentic way.
The Community you will join:
Our small and extremely capable team of Gurgaon-based colleagues strive to make the impossible happen for our inbound and outbound travelers within this big and diverse market. ACC is providing varied services under Community Support thereby providing world-class customer experience to our customers. Besides this, ACC is also building deep capabilities for different verticals like Homes, Finance Technology Group, Finance Shared Services, Payments, Analytics, etc.
The Payments (Payments Risk and Compliance Team) team's mission is to keep the online payment ecosystem safe and optimized to enable anyone, anywhere to pay and be paid with confidence, create a world-class compliance organization and have a data driven approach to building an innovation friendly, scalable compliance program. Our goal is to ensure that Airbnb Payments can grow in a safe fashion, with risks appropriately measured and mitigated.
The Difference You Will Make:
Senior Analyst supports Airbnb's payments compliance activities. This position is responsible for managing high volumes of alerts and/or cases generated by multiple queues to satisfy processes required by AML, Economic Sanctions Enforcement and other compliance programs. This role ensures that day-to-day compliance activities relating to these programs are maintained to a high standard.
A Typical Day:
Review and investigate alerts or cases escalated from various sources to provide supporting documentation and narratives to aid with determining if activities are unusual or out of character.

Manage large volumes of incoming cases and execute decisions under pressure of tight deadlines and regulatory time frames for TMIR.

Leverage open and closed source systems to decide potential matches in the relating queues.

Compile appropriate case notes and other documentation to support review, completed steps, recommended determinations, etc.

Gather relevant and applicable on and off-platform data and objective information to support a subjective determination to support a case through its lifecycle.

Prepare detailed reporting to support independent decisions & justification for escalations and de-escalations including extensive supporting documentation and comprehensive narratives.

Assist in the assessment of potential risks, patterns and trends based on case review and investigations completed.

Assist and support leadership with procedure and workflow changes that may impact multiple teams and/or regions with the support of your manager.

Identify accurately and escalate compliance risks and opportunities to the Compliance Management.
Your Expertise:
Bachelor's Degree or Technical Equivalent.

3-5 years compliance operations experience in payments, banking, or e-commerce with 1+ years working in Sanctions and PEP screening/decisioning.

Fundamental knowledge of counter terrorist financing, anti-money laundering and anti-fraud, and anti-bribery and corruption typologies related to the payments and e-commerce space.

Strong System thinker

Strong ability to think clearly and rationally in order to understand logical connections between various data points.

Ability to clearly articulate complex case patterns
Ability to gather objective information and make a subjective determination and be able to defend that determination both verbally and textually
Ability to work closely and build trust with your team and other teams

High level of personal integrity, interest in payments as evidenced by related work experience

Familiarity with SQL and data querying skills is a huge preference
Our Commitment To Inclusion & Belonging:
Airbnb is committed to working with the broadest talent pool possible. We believe diverse ideas foster innovation and engagement, and allow us to attract creatively-led people, and to develop the best products, services and solutions. All qualified individuals are encouraged to apply.