Staff Software Engineer Insurance Platform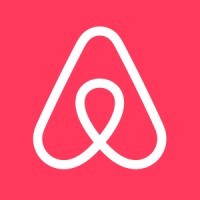 Airbnb
Software Engineering
United States
Posted on Friday, July 28, 2023
Airbnb was born in 2007 when two Hosts welcomed three guests to their San Francisco home, and has since grown to over 4 million Hosts who have welcomed more than 1 billion guest arrivals in almost every country across the globe. Every day, Hosts offer unique stays and experiences that make it possible for guests to connect with communities in a more authentic way.
The Community You Will Join:
The Insurance Platform organization is dedicated to providing peace of mind for our guests and hosts with innovative insurance products. In 2022, we successfully launched guest travel insurance in the US, UK, and EU (8 countries) markets. In 2023 and onwards, we are expanding the global eligibility for guest travel insurance, and building new platforms to support its growth scalably.
The Insurance Platform Expansion team plays a critical role in the organization's goals and visions.We strive to broaden the product reach to all markets, user types, and usage areas. . Our work impacts every Airbnb guest by providing them with easy and confident access to the protection they need.

We are a team that values diversity, inclusivity, creativity, and collaboration. We're looking for candidates who are not just strong technically but also bring a positive influence to our team culture. Come join us as we reshape the future of insurance at Airbnb!
The Difference You Will Make:
As a Staff Backend Engineer for the Insurance Expansion Team, you will have the autonomy to:
Design the future state of our technical systems by combining a strategic understanding of our highest level product goals with a deep understanding of our existing systems to inform the right technical and product tradeoffs for both short and long term

Influence different surface areas across the company to enable seamless and extensible integration with the insurance platform.

Lead and mentor engineers—both inside and outside your immediate team—in building high quality solutions, and developing their technical skills and collaboration skills.

Participate in the development of product and UX requirements by engaging early and often with designers, product managers and other stakeholders to help steer teams on the most efficient path towards overall goals

Help build out the team, cultivate innovation and growth, and nurture a culture of technical quality from design, through code review, to production operations

Identify and propose solutions to problems coming in the way of technical and product engineering excellence
A Typical Day:
Drive projects to expand insurance products to new markets, surface areas, cohorts of users, etc through close collaboration with functions such as product, design, and data, as well as other organizations.

Lead to architect, build and enhance platforms to host insurance and similar products extensively.

Lead engineering initiatives to improve engineering foundation and quality of insurance products.

Write clean, testable and maintainable code to implement the features and improve the platform.

Drive collaboration with the other Insurance engineering teams to build and adopt the next generation of Insurance Platform.

Facilitate cross-collaboration and execution of projects across multiple teams, promoting innovation and growth.

Be a player/coach of our high-performance team to ensure code quality, commitment to craft and operational excellence

Scale distributed applications in a highly-available 24x7 environment, make architectural trade-offs applying design patterns and disciplined execution
Your Expertise:
10+ years of software development experience, or 7+ years with an advanced degree
Proficiency in at least one modern, general programming language, especially a JVM language.

Expertise with backend systems in large-scale service-oriented architectures.

Expertise in growth engineering concepts, such as A/B testing, funnel analysis, and customer segmentation.

Proven ability to balance short-term business needs with long-term technical scalability.

Passionate about efficiency, availability, system quality and user experience

Strong understanding of how deep backend systems are expressed in the UX shown to customers

End-to-end mentality that transcends team boundaries and helps find globally optimal solutions

Expertise architecting and developing solutions for ambiguous problems and integrations across multiple teams, systems and surface areas with significant impact

Excellent communication skills and a track record of leading projects across organizations.

Experience and desire to work collaboratively in cross-functional teams with design, product, data science, and engineering partners.
Your Location:
This position is US - Remote Eligible. The role may include occasional work at an Airbnb office or attendance at offsites, as agreed to with your manager. While the position is Remote Eligible, you must live in a state where Airbnb, Inc. has a registered entity. Click here for the up-to-date list of excluded states. This list is continuously evolving, so please check back with us if the state you live in is on the exclusion list. If your position is employed by another Airbnb entity, your recruiter will inform you what states you are eligible to work from.
Our Commitment To Inclusion & Belonging:
Airbnb is committed to working with the broadest talent pool possible. We believe diverse ideas foster innovation and engagement, and allow us to attract creatively-led people, and to develop the best products, services and solutions. All qualified individuals are encouraged to apply.
We ask that you only reach out to us if you are a candidate whose disability prevents you from being able to complete our online application.
How We'll Take Care of You:
Our job titles may span more than one career level. The actual base pay is dependent upon many factors, such as: training, transferable skills, work experience, business needs and market demands. The base pay range is subject to change and may be modified in the future. This role may also be eligible for bonus, equity, benefits, and Employee Travel Credits.
Pay Range