Engineering Manager, Core Services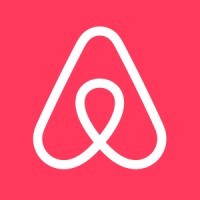 Airbnb
San Francisco, CA, USA
Posted on Saturday, August 5, 2023
Airbnb was born in 2007 when two Hosts welcomed three guests to their San Francisco home, and has since grown to over 4 million Hosts who have welcomed more than 1 billion guest arrivals in almost every country across the globe. Every day, Hosts offer unique stays and experiences that make it possible for guests to connect with communities in a more authentic way.
The Community You Will Join:
The team has two separate tracks: Shared Services and API Infra.
Shared Services owns a set of cross cutting domains that apply to nearly all services at Airbnb, such as configuration management and deferred task scheduling. As such the team provides critical infrastructure for other backend and product teams, and is on the frontlines of enabling wide support for new strategic initiatives such as the ongoing multi-region work, data partitioning and reliability improvements.
API Infra team aims to deliver a secure, performant, and reliable application-level gateway platform that empowers Airbnb engineers to build user-facing endpoints. The platform acts as the logical boundary between external requests and internal requests. It comprises a tier of gateway solutions offering request proxy, route management, core middlewares and the frameworks and tools for Airbnb developers to rapidly build and operate these endpoints. The API Infra team is also working to take its gateway layer to multi-region.
The Difference You Will Make:
As an Engineering Manager on the API Infra and Shared Services teams, you will be responsible for shaping the vision, technical strategy / roadmap and for delivering industry leading solutions that scale with the needs of our production backend in partnership with other infrastructure teams at Airbnb leading charge of the company's cloud native strategy.
A Typical Day:
Support the team in delivering infrastructure that balances reliability, efficiency and quality at scale, while making this layer easy to use and configure for developers working on backend infrastructure.
Be conversant in systems design/architecture, can reason about trade-offs, and ultimately own & defend technical decisions / technical direction for your team
Have the technical acumen to partner with tech leads and are comfortable helping drive incident resolution and deliver continuous improvement to team's SLOs.
Empower the team to achieve a high level of productivity, reliability and simplicity.
Retain, grow and hire a team of high-performing engineers. Manage and mentor a team of engineers and be the guardian of our architecture.
Stays current on leading industry trends and participates in defining the company's engineering culture.
Your Expertise:
3+ years of engineering management experience, with 9+ years of relevant software development industry experience in a fast paced tech environment.
BS, MS or PhD in CS or related field
Technical leadership: hands on experience leading highly technical and senior teams and setting technical direction and strategy.
Strong communication and collaboration skills. Able to work across teams and organizations on technical initiatives.
Able to retain, mentor, grow and hire senior engineers
Able to effectively work with senior leadership in setting strategic 6+ month direction.
Able to contribute to culture choices and initiatives that positively impact all of engineering
Benefits:
Stock
Competitive salaries
Quarterly employee travel coupon
Paid time off
Medical, dental, & vision insurance
Life insurance and disability benefits
Fitness Discounts
401K
Flexible Spending Accounts
Apple equipment
Commuter Subsidies
Community Involvement (4 hours per month to give back to the community)
Company sponsored tech talks and happy hours
Much more…
Your Location:
This position is US - Remote Eligible. The role may include occasional work at an Airbnb office or attendance at offsites, as agreed to with your manager. Airbnb,Inc. can employ in states where we have registered entities. Currently, employees can not be located in: Alaska, Indiana, Nebraska, North Dakota, Ohio, South Dakota, Wisconsin, Alabama, Mississippi, Oklahoma, Delaware and Rhode Island. This list is continuously evolving and being updated, please check back with us if the state you live in is on the exclusion list. If your position is employed by another Airbnb entity, your recruiter will inform you what states you are eligible to work from.
Our Commitment To Inclusion & Belonging:
How We'll Take Care of You:
Our job titles may span more than one career level. The actual base pay is dependent upon many factors, such as: training, transferable skills, work experience, business needs and market demands. The base pay range is subject to change and may be modified in the future. This role may also be eligible for bonus, equity, benefits, and Employee Travel Credits.
Pay Range