Associate, Tax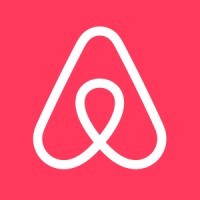 Airbnb
Gurugram, Haryana, India
Posted on Thursday, August 24, 2023
Airbnb was born in 2007 when two Hosts welcomed three guests to their San Francisco home, and has since grown to over 4 million Hosts who have welcomed more than 1 billion guest arrivals in almost every country across the globe. Every day, Hosts offer unique stays and experiences that make it possible for guests to connect with communities in a more authentic way.
The Community You Will Join
Airbnb Capability Center (formerly known as Airseva) was set up in 2017 in Gurgaon. We provide specialized operational services which allow Airbnb's business and responsibilities across the world. These include Finance Technology, Finance Shared Services, Analytics, Engineering, amongst other verticals.
Our offices are home to multi-experienced teams with an understanding of our business and community. We're hospitable, fun and we welcome all with open arms.
The difference you will make
As an Airbnb Finance Team Member, The Tax Associate will have broad exposure to various financial systems and processes and will support critical goals and deadlines. The ideal candidate for this position will have strong attention to detail as well as strong time management and the ability to confidently support processes within the organization. In addition, the ideal candidate will have cash management or accounting experience, and an understanding of Indirect Tax and the ability to work in a fast paced environment. This position would be reporting into the ACC Tax Manager position.
A typical day
Compiling large indirect tax (both VAT and Tourist Tax) compliance data files and analyzing for accuracy
Sending and tracking wires to international jurisdictions for monthly indirect tax payments
Reconciliation of indirect tax collection and payments
Providing audit support by pulling together data files and providing summaries
Receiving requests for reports from jurisdictions, responding to requests, and providing reports
Responding to tax related questions from Hotel-partners
Completing ad hoc projects as assigned
Your Expertise
Relevant experience of working in global indirect tax, preferably in US Indirect Tax (Sales & Use) global VAT namely EMEA & APAC VAT and or India GST.
Exposure to Tax accounting, tax reconciliations is desirable
Chartered Accountant (CA)
Analytical and has a strong excel/spreadsheet background
Ability to maintain a high level of accuracy in performing all essential duties
Excellent written and verbal communication skills
Strong organization skills and meticulous attention to detail
Experience of Process Improvement projects / automation / alteryx / macros is desirable
Highly motivated and results driven
Proven ability to succeed in both collaborative and independent work environments
Ability to work in a fast paced environment
Must be passionate about the company
Our commitment to inclusion & belonging
Airbnb is committed to working with the broadest talent pool possible. We believe diverse ideas foster innovation and engagement, and allow us to attract creatively-led people, and to develop the best products, services and solutions. All qualified individuals are encouraged to apply.
If you need assistance, or a reasonable accommodation during the application and recruiting process, please contact us at: reasonableaccommodations@airbnb.com.