Manager, Engineering- Communications and Connectivity Data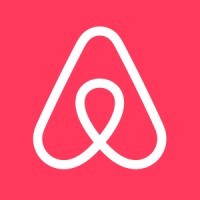 Airbnb
Marketing & Communications
Remote
Posted on Tuesday, September 19, 2023
Airbnb was born in 2007 when two Hosts welcomed three guests to their San Francisco home, and has since grown to over 4 million Hosts who have welcomed more than 1 billion guest arrivals in almost every country across the globe. Every day, Hosts offer unique stays and experiences that make it possible for guests to connect with communities in a more authentic way.
The Community You Will Join:
This team is responsible for ensuring that we have access to trustworthy and accurate data that serves as the foundation for how we listen to our customers and provide the best communication and connectivity products and services.
The Difference You Will Make:
We are seeking a highly talented and experienced leader to head our Data Engineering team. In this role, you and the team will work closely with cross-functional data producer and consumer teams to develop instrumentation and data models in the areas of communication and connectivity, ensuring that we have access to the data we need to make informed decisions.
A Typical Day:
Hire and retain a team of high-performing engineers and empower them to achieve a high level of productivity, reliability and efficiency.
Build healthy cross functional partnerships with data producers & consumers. Influence peer teams to adopt best practices when & where needed.
Delivering trusted, timely, cost efficient, & performant datasets & instrumentation answering business critical needs.
Staying current on emerging technologies, best practices, and industry trends
Mentor and provide guidance to engineers, fostering their technical growth and professional development.
Your Expertise:
Proven track record of a minimum of 2 years in management, in a space with strong focus on large scale data processing and instrumentation.
Strong familiarity with Kafka, Flink, Spark, Hadoop, Iceberg, Airflow S3, Data Modeling, relational databases, columnar databases (e.g., Redshift, ClickHouse, etc), & data serialization formats (e.g. Avro, Thrift, & Protobuf). (or Equivalent) Previous working experience in Python AND Java/Scala.
Strong familiarity with software engineering principles and best practices.
Strong working knowledge of data engineering best practices & data warehousing concepts.
Working knowledge of how the business and products leverage data for product analytics.
Proven ability to operate both as an individual contributor and as a manager
Excellent communication skills, with the ability to effectively collaborate with cross-functional teams and explain technical concepts to non-technical stakeholders.
Location:
This position is US - Remote Eligible. The role may include occasional work at an Airbnb office or attendance at offsites, as agreed to with your manager. While the position is Remote Eligible, you must live in a state where Airbnb, Inc. has a registered entity. Click here for the up-to-date list of excluded states. This list is continuously evolving, so please check back with us if the state you live in is on the exclusion list. If your position is employed by another Airbnb entity, your recruiter will inform you what states you are eligible to work from.
Our Commitment To Inclusion & Belonging:
Airbnb is committed to working with the broadest talent pool possible. We believe diverse ideas foster innovation and engagement, and allow us to attract creatively-led people, and to develop the best products, services and solutions. All qualified individuals are encouraged to apply.
We ask that you only reach out to us if you are a candidate whose disability prevents you from being able to complete our online application.
How We'll Take Care of You:
Our job titles may span more than one career level. The actual base pay is dependent upon many factors, such as: training, transferable skills, work experience, business needs and market demands. The base pay range is subject to change and may be modified in the future. This role may also be eligible for bonus, equity, benefits, and Employee Travel Credits.
Pay Range