Marketing Operations Manager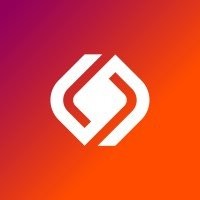 BloomTech
Marketing & Communications, Operations
Remote · United States
Posted on Thursday, July 20, 2023
We started Bloom Institute of Technology because we believe that the "traditional" model of higher education is broken. Every year, people as young as 17 years old take on tens of thousands of dollars in student debt and pray that the education they're investing in will land them on a job on the other side.
‍
Unfortunately, traditional colleges and universities have no incentive to ensure their graduates get hired – they get paid regardless.
‍
At BloomTech, we believe there is a better way to approach education.
Instead of asking our students to bet on us, we bet on them first. This paradigm-shifting model allows us to align the incentives of the school with the incentives of our students – and we all win when our graduates succeed.
‍
We're in this together.
If that sounds exciting to you, let's talk. Our success depends on building teams who can challenge each other's assumptions with fresh perspectives. To that end, we don't just accept differences – we celebrate them. BloomTech welcomes a diverse pool of applicants, including those from historically marginalized groups and non-traditional backgrounds who can appreciate the diverse student communities that we serve and are looking to grow into. This includes women, people with disabilities, people of color, formerly incarcerated people, individuals who are lesbian, gay, bisexual, transgender, queer and/or gender nonconforming, first and second generation immigrants, veterans, and people from different socioeconomic backgrounds.
We are seeking a highly skilled and motivated Marketing Operations Manager with expertise in multi-channel marketing, including email marketing, CRM (salesforce), Facebook, and TikTok. As a Marketing Operations Manager, you will be responsible for managing and executing various marketing campaigns across multiple channels to drive engagement, brand awareness, and customer acquisition. This role requires a strategic mindset, strong analytical skills, and the ability to work collaboratively with cross-functional teams.
If you are a highly motivated and results-driven marketing professional with a passion for multi-channel marketing and driving business growth, we would love to hear from you. Join our team and be part of our mission to deliver exceptional marketing campaigns across various channels to reach and engage our target audience effectively.
Responsibilities:
Develop and execute multi-channel marketing campaigns across email, CRM, Facebook, and TikTok to achieve marketing goals and objectives.
Collaborate with the marketing team to plan and execute targeted and personalized email marketing campaigns, including segmentation, content creation, scheduling, and automation.
Manage the CRM system, ensuring accurate data collection, segmentation, and reporting for effective campaign execution.
Oversee and optimize Facebook and TikTok advertising campaigns, including budget allocation, audience targeting, creative development, and performance tracking.
Monitor campaign performance using relevant analytics tools, identify key trends, and provide actionable insights to improve marketing effectiveness and ROI.
Conduct A/B tests and utilize data-driven approaches to optimize campaign performance, conversion rates, and customer engagement across channels.
Collaborate with cross-functional teams, including design, content, and product, to develop compelling marketing assets and ensure consistent messaging across channels.
Stay updated with industry trends, best practices, and emerging technologies in multi-channel marketing to drive innovation and enhance campaign performance.
Implement and maintain marketing operations tools, platforms, and processes to streamline workflows, improve efficiency, and enhance campaign execution.
Qualifications:
Bachelor's degree in Marketing, Business, Economics or a related field.
Proven experience in multi-channel marketing, including email marketing, CRM, Facebook, and TikTok.
Strong analytical skills with the ability to interpret data, identify trends, and provide actionable insights.
Proficient in marketing automation platforms, CRM systems, email marketing tools, and social media advertising platforms.
Familiarity with A/B testing methodologies and optimization techniques to improve campaign performance.
Excellent project management skills with the ability to manage multiple campaigns and priorities simultaneously.
Strong written and verbal communication skills, with the ability to create compelling content and collaborate effectively with cross-functional teams.
Detail-oriented with a focus on accuracy and quality in campaign execution and data management.
Ability to adapt to a fast-paced, dynamic environment and work effectively under tight deadlines.
Knowledge of SQL, HTML, CSS and basic design principles is a plus.
BloomTech is an equal opportunity employer that does not discriminate on the basis of actual or perceived race, creed, color, religion, national origin, ancestry, age, physical or mental disability, pregnancy, genetic information, sex, sexual orientation, gender identity or expression, marital status, familial status, domestic violence victim status, veteran or military status, or any other legally recognized protected basis under federal, state or local laws. Pursuant to the San Francisco Fair Chance Ordinance, we will consider for employment qualified applicants with arrest and conviction records.
BloomTech is committed to providing reasonable accommodations for qualified individuals with disabilities in our job application procedures. Please let us know if you need assistance or an accommodation due to a disability.