Learner Assistant, Data Science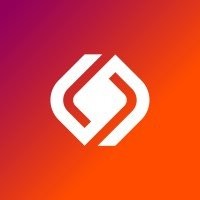 BloomTech
Data Science
Remote · United States
Posted on Friday, October 20, 2023
We started Bloom Institute of Technology because we believe that the "traditional" model of higher education is broken. Every year, people as young as 17 years old take on tens of thousands of dollars in student debt and pray that the education they're investing in will land them on a job on the other side.
‍
Unfortunately, traditional colleges and universities have no incentive to ensure their graduates get hired – they get paid regardless.
‍
At BloomTech, we believe there is a better way to approach education.
Instead of asking our students to bet on us, we bet on them first. This paradigm-shifting model allows us to align the incentives of the school with the incentives of our students – and we all win when our graduates succeed.
‍
We're in this together.
If that sounds exciting to you, let's talk. Our success depends on building teams who can challenge each other's assumptions with fresh perspectives. To that end, we don't just accept differences – we celebrate them. BloomTech welcomes a diverse pool of applicants, including those from historically marginalized groups and non-traditional backgrounds who can appreciate the diverse student communities that we serve and are looking to grow into. This includes women, people with disabilities, people of color, formerly incarcerated people, individuals who are lesbian, gay, bisexual, transgender, queer and/or gender nonconforming, first and second generation immigrants, veterans, and people from different socioeconomic backgrounds.
What you'll do:
Available shift: Part-Time, including evenings and weekends AM/PM shift (The working hours for this role are 29 hours a week including weekend availability)
Assist with Academic Unblocking: Offer technical support for learners in Data Science through various communication channels such as phone, SMS, Slack, and Zoom
Proactive Academic Support: Provide daily proactive academic assistance to learners, ensuring they receive the guidance they need to excel in their course
Progress Documentation: Document and report on learner progress, touchpoints, and achievements, maintaining accurate records to assess their development effectively and recommend interventions whenever necessary
Learner Support: Offer support to learners through Live Chat and Support Tickets using Salesforce, addressing their queries and concerns promptly and meeting all SLAs
One-on-One Instruction: Review the academic progress of learners and deliver personalized feedback and guidance in one-on-one meetings, helping them overcome challenges and improve their performance
Cross-Functional Collaboration: Collaborate regularly with other teams dedicated to learner success, fostering a collaborative environment to enhance the overall learner experience. Use your firsthand experience with learners to provide ongoing, actionable, and documented feedback to relevant teams for implementation
Knowledge Base Maintenance: Write, edit, and maintain knowledge base articles to create a comprehensive resource for learners and support staff
Additional Responsibilities: Fulfill any other duties as requested, contributing to the overall success of the program
What you'll need:
1-3 years of experience in the tech industry in a Data Science or Data Analyst role
Ability to explain complex technical concepts to a novice; strong empathy for learners
Process-oriented with exceptional attention to detail
Excellent written, verbal, and interpersonal communication skills in English
Extremely comfortable and compelling in public speaking situations
Strong programming skills, and experience with Data Science best practices
Experience with Python and/or SQL
Takes the initiative and proactively solves problems
Self-starting with the ability to effectively work autonomously with little oversight
Ability to work with a diverse group of individuals
Strong analytical skills
Ability to multitask and manage multiple projects simultaneously
Nice to have:
Additional proficiency in Full Stuck Web and/or Backend is a plus!
BloomTech is an equal opportunity employer that does not discriminate on the basis of actual or perceived race, creed, color, religion, national origin, ancestry, age, physical or mental disability, pregnancy, genetic information, sex, sexual orientation, gender identity or expression, marital status, familial status, domestic violence victim status, veteran or military status, or any other legally recognized protected basis under federal, state or local laws. Pursuant to the San Francisco Fair Chance Ordinance, we will consider for employment qualified applicants with arrest and conviction records.
BloomTech is committed to providing reasonable accommodations for qualified individuals with disabilities in our job application procedures. Please let us know if you need assistance or an accommodation due to a disability.