Analyst Relations Manager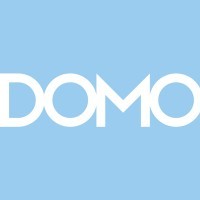 Domo
IT
Remote
Posted on Saturday, December 17, 2022
Domosapiens embody an inclusive culture where we strive to go beyond, embrace data and win together. Our cloud-based platform transforms business by putting data to work for everyone in an organization, empowering all employees to be multipliers of business impact.
Position Summary
Domo's Communications team is looking for an experienced Analyst Relations Manager who will be responsible for maintaining and growing relationships within the analyst community to support Domo's business goals. This role requires close cross-team and cross-functional collaboration to develop and execute AR strategies that help drive sales and support product development. To qualify for this position, you must have at least 3–5 years of experience in an analyst relations or adjacent position.
Key Responsibilities
Help strategize and execute Domo's analyst relationship program to maximize impact and influence of analyst opinions and research in support of business goals
Leverage enviable managerial and interpersonal skills, and a proven track record, to drive consistent, quality and quantifiable program outcomes
Analyst Research

Identify and monitor relevant research calendars to influence company inclusion and outcomes
Distill and share important take aways from key analyst research and content with internal stakeholders

Analyst Interactions

Request and schedule regular briefings, inquiries, and internal prep sessions
Respond to analyst inquiries, monitor briefings, and ensure that deliverables are provided
Counsel colleagues so presentations and meetings are optimized for analyst audience
Ensure all spokespeople are fully briefed in advance of key meetings
Plan and execute regular communications to analyst community
Plan and execute effective analyst relations program at annual customer event, Domopalooza

Evaluative Research

Project manage evaluation processes – including survey responses, briefings, customer references and fact checking, rallying internal resources/stakeholders as appropriate
Liaise with broader marketing team to ensure key reports are effectively leveraged to support sales

Marketing /PR/Events

Help plan and drive key Domo executive attendance and itineraries at key analyst events
Partner with public relations and extended marketing team to leverage key analyst relationships and research for strategic activities
Secure analyst quotes for press releases and marketing collateral
Job Requirements
The ideal candidate will be an excellent and trusted communicator who possesses:
Exceptional project management skills
Familiarity with the influence of AR on the product development and sales cycles
A self-starter and strong collaborator who thrives in a fast-paced environment
3-5 years working experience in public relations, analyst relations or technology
Comfort and confidence representing Domo in front of the analyst community with an ability to build and nurture relationships
Ability to quickly develop an overall understanding of company technology and products
Domo is an equal opportunity employer.
The pay for this position has a salary range of $130,000 - $150,000. The actual salary offer will carefully consider a wide range of job-related factors, including your skills, qualifications, experience and location. The benefits available for this position include medical, dental, vision, 401(k) plan, life insurance coverage, disability benefits, paid holidays and PTO. For further information on benefits please visit this link: https://www.domo.com/company/careers/culture
#LI-FA
#LI-Remote