QA Manager-India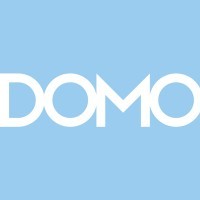 Domo
Quality Assurance
Pune, Maharashtra, India
Posted on Wednesday, March 15, 2023
Domosapiens embody an inclusive culture where we strive to go beyond, embrace data and win together. Our cloud-based platform transforms business by putting data to work for everyone in an organization, empowering all employees to be multipliers of business impact.
Position Summary:
The Manager - QA position will be responsible for providing technical, quality, and customer-centric leadership to the software development process. From whiteboard to keyboard, this position will play a key role in building quality software through team collaboration, technical leadership, thought leadership, and mentoring, all while working in a fun, collaborative, fast-paced, dynamic, outside-the-box workplace.
Key Responsibilities:
Advocate for quality, automation, security, long-term efficiency, and an outstanding customer experience.
Mentor and guide QA Engineers as they plan, build, execute, and maintain automated and manual tests.
Lead and manage a high-performing team of QA Engineers, including hiring, training, and performance management
Evaluate and collaborate on software designs
Coordinate and collaborate with Development, Product Management, and Support
Use data and Domo to continuously improve processes and outcomes
Review feature and automated test code
Think critically and solve problems
Run team meetings and present trainings
Present demos and business reviews to senior management
Contribute to automated tests and tools
Job Requirements:
5+ years of Manual Test & Automation Engineering experience in an enterprise software environment
2+ years of people management experience
Experience with common cloud technologies and frameworks
Significant experience with at least one programming language. Java, Python, and JavaScript preferred
Excellent teamwork and communication skills
Strong familiarity with standard concepts and technologies used in web-based applications and testing web-based applications
Demonstrated ability to meet aggressive production schedules and deadlines.
Experience implementing new technologies/methods
Experience working in a fast-paced, Agile product development environment.
Experience working in a multi-team, multi project environment
Preferred Skills:
Experience working with data in relational and/or NoSQL databases
Experience with continuous integration testing, tools, and frameworks
Experience with the following testing tools: Selenium, JUnit, JMeter, Jenkins, Jira, TestRail
Experience leading on-site, remote, and hybrid teams
Domo is an equal opportunity employer.
#LI-TU1
#LI-Onsite