Executive Assistant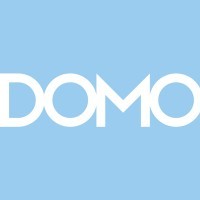 Domo
Administration
american fork, ut, usa
Posted on Friday, April 28, 2023
Domosapiens embody an inclusive culture where we strive to go beyond, embrace data and win together. Our cloud-based platform transforms business by putting data to work for everyone connected to an organization, empowering all stakeholders to be multipliers of business impact.
Position Summary
We are looking for an Executive Assistant to provide support to the General and Administration Group.
Key Responsibilities
Provides administrative support to executive team;
Makes contacts of sensitive nature inside and outside of the company;
Manages both simple and complex calendars and scheduling logistics;
Work in tandem with other executive assistants on all related matters;
Organizes group events and meetings both on and off-site;
Has responsibility for planning, budget, and logistics of simple and complex meeting coordination;
Processes expense reports and purchase orders;
Coordinates contracts across outside vendors and various internal teams;
Schedule simple and complex travel arrangements for executives other travelers;
Creates correspondence including complex and sensitive emails, letters, memos and reports;
Knows and uses both formal and informal channels to achieve faster work results for the team;
Communicates effectively with the team and other staff.
Job Requirements
3+ years supporting senior level executives;
4 year college degree in business or related field of study preferred or equivalent professional experience;
Advanced skills in MS Office, with specific experience using MS Outlook, PowerPoint, Word, and Excel;
Excellent written and verbal communication skills;
High level of attention to detail;
Must have demonstrated a high level of professionalism and discretion in handling confidential information;
Demonstrated ability to work well under pressure and within deadlines;
Demonstrated organizational skills & ability to multi-task in a fast-paced environment with competing priorities.
Domo is an equal opportunity employer.
#LI-SC
#LI-Onsite