Technical Support Advisor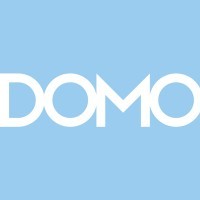 Domo
IT, Customer Service
american fork, ut, usa
Posted on Thursday, May 18, 2023
Domosapiens embody an inclusive culture where we strive to go beyond, embrace data and win together. Our cloud-based platform transforms business by putting data to work for everyone in an organization, empowering all employees to be multipliers of business impact.
Position Summary
Our Technical Support Team is looking for problem solvers with executive presence and polish; highly versatile, reliable, self-starting individuals with deep technical troubleshooting skills and experience. You will help Domo clients facilitate their digital transformation, strategic initiatives, and increasing brand loyalty and referenceability through world-class technical support. When our customers succeed, we succeed.
Key Responsibilities
Provide exceptional service by connecting, solving, and building relationships with our customers. Your interactions will generally be through case work such as telephone, email, Zoom, in person, or other internal tools;
Thinking outside the box; our advisors are offered a high degree of latitude to find and develop solutions. Successful candidates will demonstrate independent thinking that consistently leads to robust and scalable solutions for our customers;
Perpetually expand your knowledge of Domo's platform, Business Intelligence, data, and analytics. On-the-job training, time for side projects, and Domo certification;
Provide timely (SLAs), constant, and ongoing communication with your peers and customers regarding their support cases until those cases are solved.
Job Requirements
Bachelor's degree in a technical field (computer science, mathematics, statistics, analytics, etc.) or 3-5 years related experience in a relevant field. Show us that you know how to learn, find answers, and develop solutions on your own;
Communicate clearly and effectively with customers to fully meet their needs. You will be working with experts in their field; quickly establishing rapport and trust with them is critical;
Strong SQL experience is a must. From memory, can you explain the basic purpose and SQL syntax behind joins, unions, selects, grouping, aggregation, indexes, subqueries, etc.;
Software application support experience. Preference given for SaaS, analytics, data, and Business Intelligence fields. Tell us about your experience working methodically through queues, following through on commitments, SOP's, company policies, professional communication etiquette through verbal and written correspondence;
Flexible and adaptable to rapid change. This is a fast-paced industry and there will always be something new to learn.
Additional Skills
Preference will be given to candidates with the following:
APIs - REST/SOAP, endpoints, uses, authentication, methods, Postman;
Programming languages - Python, JavaScript, Java, etc;
Relational databases - MySQL, PostgreSQL, MSSQL, Redshift, Oracle, ODBC, OLE DB, JDBC;
Statistical computing - R, Jupyter;
JSON/XML – Reading, parsing, XPath, etc;
SSO/IDP – OpenID Connect, SAML, Okta, Azure AD, Ping Identity;
Snowflake Data Cloud / ETL.
Domo is an equal opportunity employer.
#LI-SC1
#LI-Onsite