Senior IT Operations (Remote)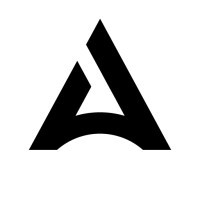 Drata
IT, Operations
Europe · Middle East · Africa
Posted on Wednesday, May 24, 2023
As a member of the Information Technology team you will be on the front line to make sure Drata can be successful in meeting its goals. You will keep Drata on the cutting edge of technology so our teams can operate efficiently. You will be encouraged to blog, speak, and join events to talk about the work you are doing and how other companies can follow our lead. Beyond standard IT work we will ask that you focus on automation as much as possible to make our employee experience the best we absolutely can. You will also be using Drata's security and compliance automation platform to ensure we are meeting our security/compliance controls for IT systems.
What you'll do:
Create a world class onboarding experience for new employees, we want the WOW factor when someone joins

Ensure employees have the best technology solutions for their work and ensure those solutions are managed appropriately

Providing technical support and assistance via phone, email, slack, or remote desktop

Collaborating with other members of the IT team to ensure that technical issues are resolved in a timely and efficient manner

Constantly enrich our organization׳s IT knowledge-base by writing solution related articles to common technical issues as well as internal IT processes

Maintain the company's IT hardware asset inventory, monitoring and ordering stock

Participate in the managing of core IT SaaS platforms (e.g. Okta, Google Workspace, Zoom, Slack, Atlassian, etc.)

You like reading about the latest technology and trying it out? Come get paid for it!

Act as a escalation point for IT support team tickets
What you'll bring:
You will have 5-7 years in an IT Operations or similar role

Like Apple products? So do we! We are a heavy Mac shop. We need you to have deep technical knowledge of MacOS

Thou shall not pass! Be our gatekeeper around IAM and have experience with SSO/SAML solutions like Okta and Ping

We need you to have experience with MDM software like JAMF, Kandji and Fleetsmith.

RFC shouldn't be just a three letter acronym to you. We need someone who understands technology basics like networking, dns, firewalls, etc.

Watson is that you? We need you to be able to do in-depth troubleshooting to problem solve

We are people who are curious and love to learn new things, we want you to have that desire as well

Be Awesome! You are going to need to work well with your peers because they are often coming to you with problems while frustrated, be kind and clearly communicate to them to make things all better

Ability to manage multiple, competing tasks & priorities with ease

(Bonus) You are familiar with automating IT tasks with Zapier or Okta Workflows

(Bonus) You are familiar with

working or administrating environments that used best practices around the concepts of GitOps and infrastructure as code
Benefits:
Learning & Development: $500 annually towards professional development opportunities + $250 annually towards personal development opportunities

Work Remotely: Flexible hours and work from home + $1,000 annually to cover necessary business related items for your home office

Charitable Giving Program: Up to $500 match for qualified charities
Drata is on a mission to help build trust across the internet.
Drata is a security and compliance automation platform that continuously monitors and collects evidence of a company's security controls, while streamlining compliance workflows end-to-end to ensure audit readiness.
We all recognize the importance of earning and keeping the trust of our customers when it comes to protecting their data. We've felt firsthand how burdensome achieving and maintaining a strong security and compliance posture can be at a fast-growing company. It's a manual, redundant, error-prone, and unscalable process - and it only grows more complex and expensive over time.
Our team of SaaS, security, compliance, and audit experts have built a better way - with automation.
Employment at Drata is based solely upon individual merit and qualifications directly related to professional competence. We strictly prohibit unlawful discrimination or harassment on the basis of race, color, religion, veteran status, national origin, ancestry, pregnancy status, sex, gender identity or expression, age, marital status, mental or physical disability, medical condition, sexual orientation, or any other characteristics protected by law. We also make reasonable accommodations to meet our obligations under laws protecting the rights of the disabled.