Revenue Operations Specialist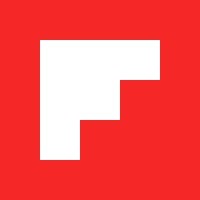 Flipboard
Operations
Bellevue, WA, USA · Remote
Posted on Tuesday, May 16, 2023
Flipboard is the world's first social magazine, designed to inform and inspire the world. Available on web, iOS, and Android, Flipboard offers the world important and influential articles, videos, podcasts and products shared by the greatest publishers and our vibrant Flipboard community to advance conversation, keep people informed, and inspire them to engage, learn, and lead.
Flipboard is currently seeking a Revenue Operations Specialist to join the team. The Rev Ops Specialist is a crucial member of the Ad Operations Team and will be a major contributor to the success of Flipboard. You will support the full Flipboard Sales team (NYC, Chicago, and Los Angeles) and partner cross-functionally with internal Account Management, Engineering, Production, Research and Design teams.

---
Responsibilities
QA, traffic, launch and monitor a high volume of direct-sold digital media campaigns via Google Ad Manager and internal ad serving system.

Review and compare inventory for media plans in the order management system.

Create deliverable creatives for advertisers and brands within our creative services software. (Celtra)

Work with Account Management to monitor and analyze campaign delivery, making optimization recommendations when necessary.

Proactively investigate and troubleshoot ad serving errors, third party reporting discrepancies and campaign delivery issues, and provide resolutions to these issues.

Assist with brand study and conversion tracking setup with the Analytics team.

Assist with end-of-month billing reconciliation with Sales and Finance teams.

Assist in development and maintenance of documentation as the Flipboard ad product evolves.

Learn new technologies and systems as the need arises.
---
Desired Experience
1 year + experience in digital advertising operations with a strong technical mind and understanding of digital media; publisher-side preferred.

Experience trafficking and managing campaigns in Google Ad Manager (DFP).

Knowledge of third-party ad servers and rich media technology (DCM, Sizmek, Flashtalking, Celtra, etc.).

Experience working in an order management system (Placements.IO, Boostr, Operative, etc.).

Experience with web troubleshooting tools (ex. Charles, Chrome/Safari Inspector, etc.).

Proficient in Microsoft Excel and Google Drive office suite.

History working in an in-app environment is a plus!
---
Desired Skills
Proven analytical skills, with exceptional attention to detail and follow through.

Fantastic interpersonal skills.

Great communicator.

Patience with advertisers, vendors, and all teams supported by Ad Ops.

Ability to provide premier customer service and product tutorials.

Enthusiasm to learn fast, wear multiple hats and thrive in an ever-evolving startup environment.
---
Compensation
Annual Base Salary Range: US$62,000 - $70,000

Variable Target Commission eligible
---
Benefits & Perks
Our benefits include medical, dental, vision and life insurance; flexible and generous "out of office time" for holidays, vacations, sick leave, relaxation and wellness, in addition to a mid-year and end of year break, totaling 10 days. We also offer an employee assistance program, plus eligibility to participate in pension (CAN) or 401k (US) plans with an employer contribution.
---
Why Join Flipboard?
Our vision

: At a time when society could really benefit from being more informed and inspired, we are enabling great stories to reach passionate communities around the world.

Our team

: Led by experienced CEO, Mike McCue, the Flipboard team is a positive, respectful, and diverse group of bright and highly capable people who work collaboratively with strong purpose and vision.

Our culture

: We value an environment and culture that encourages people's voices and perspectives to be heard. We believe that leveraging our team will lead us to create better products and services for all our users and partners. We value diverse backgrounds, beliefs and experiences of our team members, and we are committed to fostering an inclusive environment for all.

Our value

: We are fully funded and making steady, meaningful progress on a premium, high margin business within a $600B, highly strategic market. Our business model is tightly aligned with our values, our partners and our user experience which makes our company both valuable and unique.

Our product

: Millions of people truly love Flipboard and rely on it regularly. Flipboard is a standard bearer for great mobile design, innovation, and we deeply value craftsmanship.

Our platform

: Our platform selects the best content from thousands of publishers around the world, organizes it into highly personalized feeds, and presents it for further curation by the community. We are driven by hard technical challenges and we value pioneering new technology to continually increase the power, efficiency and scale of our platform.
Flipboard is committed to a diverse and inclusive workplace. Flipboard is an equal opportunity employer and does not discriminate on the basis of race, color, religion, national origin, gender, gender identity, sexual orientation, veteran status, disability, age, or other legally protected characteristics.