Manager, Product Management - Cloud Infrastructure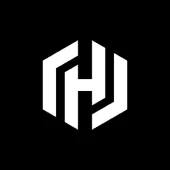 HashiCorp
Other Engineering, Product
United States
Posted on Thursday, July 13, 2023
About the Role
HashiCorp's commercial products are available to customers as a Software as a Service (SaaS) offering. The HashiCorp Cloud Platform (HCP) provides a set of horizontal capabilities, infrastructure, and common services to enable the SaaS offering.
As the Manager of Product Management for the Cloud Infrastructure team, you will be responsible for driving the success of broad initiatives that ensure the robustness of the cloud platform infrastructure in public clouds such as Amazon Web Services (AWS) and Microsoft Azure and to provide platform services with the right level of compliance, data governance, and residency as we expand our footprint globally.
You will bring a thoughtful perspective on enterprise customer needs in regions such as North America, Europe, and Asia-Pacific with regard to meeting infrastructure, networking, local regulations, and compliance needs. Along with strong people management experience, you will manage a team of highly motivated and competent product managers. You and your team will leverage core cloud infrastructure elements - ranging from scalable cloud storage, elastic compute / VMs, to advanced networking and security services while keeping them compliant and trusted by our entire global customer base.
To do this, you will need to work cross-functionally with other product line leads to help shape the roadmap and strategy for cloud infrastructure based on your insights into the needs of these customers and the data boundaries they operate within. This is a unique opportunity to join a fast-growing PM team focused on tackling interesting customer-facing challenges in delivering services on top of the major public cloud providers.
In this role, you can expect to:
Define and evolve the product vision and direction for cloud infrastructure and data management initiatives. The key focus is on designing and building the next-generation infrastructure layer, which is fundamental to HashiCorp's scale and performance needs.

Understand HashiCorp Cloud Platform adoption and scale (present and future), manage outcomes for various optimizations - cost/performance improvements across several aspects of the infrastructure, stronger automation, and efficiency gains across the entire infrastructure stack.

Execute platform modernization/investment strategies based on a strong understanding of diverse application workloads running on top of HCP

Work in a cross-functional and collaborative role spanning several teams such as product, design, data / product analysts, technical program managers, engineering, marketing / alliances, sales, and support.

Have frequent conversations with customers both remotely and in customer offices to understand their needs, gather feedback, and overall ensure that product direction is in tune with customer needs.

Manage the set of targets, accountability, and performance of your team of product managers

Provide feedback and coaching to ensure a high level of PM ownership and guide cross-functional teams in your areas of expertise within data governance and cloud infrastructure
You may be a good fit for our team if you have
Good understanding and desired experience working with core cloud services (examples: strong cloud infrastructure and data governance background - Nginx/Envoy/load balancer, Storage - S3/EBS/Azure Blob Storage and compliance frameworks such as GDPR, PCI, FedRAMP, HIPAA)

An ability to grasp complex technical concepts and tie the impact of technical trade-offs to user experience trade-offs.

The ability to understand the breadth of our product line and the technical ability to drill into details on owned areas.

Prior experience defining a product vision and roadmap and managing incremental execution through successful launches.

Proven expertise working with, presenting to,, and managing communications with customers.

A collaborative approach and an eagerness to partner with other product teams and all other functions in the company.

Ability to thrive in the dynamic environment of being part of an innovative startup from its early days. That means flexibility as well as dealing with ambiguity.

5+ years of relevant experience in a PM IC role

5+ years of experience managing a team of high-performing individuals, setting their goals, performance management, compensation decisions, and hiring as needed.
Attributes we look for in successful product management leaders
Humility

Listening to understand

Explain complex ideas simply

Written, verbal, and visual communication skills

Reflective

Responsible and takes ownership of work
Colorado, California, Washington and New York City Applicants: To view base salary ranges for this role in your location and to learn more about which roles are eligible for bonus pay or commissions, please visit our Pay Transparency Calculator below. Individual pay within the range will be determined based on job related-factors such as skills, experience, and education or training. Information on our benefits can be found via the link below. Intern ranges can be found below.