Sr. Resident Reliability Engineer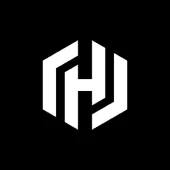 HashiCorp
Germany
Posted on Friday, August 18, 2023
About the Role
As a Sr. Resident Reliability Engineer at HashiCorp, you will work with an impactful team dedicated to the long-term success of our customers. Combine your hands-on expertise in running and automating large, complex systems with a passion for continuous improvement to implement, integrate, and operate our HashiCorp products for our strategic customers. The Resident Reliability Engineer will work directly with our Resident Solutions Architects, Sales Engineers, and customers to implement activities that enable our customers to have balanced growth and success with our products as part of their cloud transformation journey.
The typical Resident Reliability Engineer's responsibilities will include hands-on development efforts to deploy, handle, and validate HashiCorp tools, as well as integrate third-party systems with those tools. Candidates must be motivated to self-manage project priorities, deadlines, and deliverables.
An ideal RSE candidate will have validated experience working on platform development or SRE teams and direct hands-on experience with infrastructure automation and configuration management solutions.
In this role, you can expect to:
Collaborate with the Resident Solutions Architect (RSA) on the design and execution plans regarding implementation and associated integrations of the HashiCorp tool(s) defined in the scope of the engagement.
Complete the technical customer solution plan designed by the Resident Solutions Architect (RSA) assigned to the customer account.
Design, implementation, and management of HashiCorp enterprise solutions.
Assist in the design and configuration of third-party integrations with HashiCorp enterprise solutions.
Creation of support documentation, automation, runbooks, and similar collateral associated with HashiCorp enterprise solutions.
Assist in the application or execution of software patches and upgrades to HashiCorp enterprise solutions in non-production environments.
Consult with various application, platform, and operations teams on how to integrate their tools, applications, and services with HashiCorp tools.
Complete specific tasks throughout our customer's cloud transformation journey as it relates to the HashiCorp product suite.
Build automation for the deployment, management, and operation of one or more of our HashiCorp solutions.
Assist customers in aligning people, processes, and workflows with the Cloud Operating Model.
Articulate and redefine the cloud consumption model in relation to HashiCorp Tao of workflows.
Directly impact developer velocity whilst satisfying the objectives of governance, risk & controls.
Be cognizant of, and effectively communicate, the business value of the HashiCorp product suite to customers.
Articulate the technical functionality of HashiCorp products and additional 3rd party integrations to practitioners, product owners, and managers.
Educate and advise customer users on how HashiCorp tools can enable and even simplify the adoption of the Cloud Operating Model as part of their cloud transformation journey.
Educate individual contributors on standard methodologies regarding system administration, service administration, automation, and observability.
You may be a good fit for our team if you have:
Intermediate experience with Terraform including an understanding of the deployment workflow and module development.
Working proficiency with one or more HashiCorp Enterprise solutions.
Experience handling Linux systems and container orchestration systems
Experience with system/service monitoring, observability, and alerting.
Experience handling shared, multi-tenant services. SRE experience is a plus.
Experience running public cloud infrastructure.
Experience with industry-standard infrastructure deployment and configuration management tools.
Intermediate understanding of software development lifecycle including CI/CD and version control solutions.
Familiarity with security and compliance requirements for shared services.
A proven record of assisting with cloud transformation at one or more organizations.
Familiarity with cloud service providers and their offerings, common technical platforms, and shared service management at scale.
The ability to explain complex technical topics in simple terms
Colorado, California, Washington and New York City Applicants: To view base salary ranges for this role in your location and to learn more about which roles are eligible for bonus pay or commissions, please visit our Pay Transparency Calculator below. Individual pay within the range will be determined based on job related-factors such as skills, experience, and education or training. Information on our benefits can be found via the link below. Intern ranges can be found below.