Director, Product Management - SaaS Billing & Payments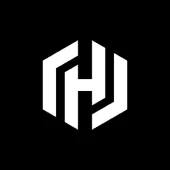 HashiCorp
Product
United States
Posted on Thursday, August 24, 2023
Director Product Management - Billing & Payments
Remote (US or Canada); #LI-Remote
About the Role
We are looking for a seasoned and passionate Director of Product Management to own the billing platform, payment engine, and operations that drive our enterprise business and strengthen our core billing and payments posture, creating an outstanding customer experience.
You will create the vision and deliver on our early but impactful billing platform, driving the enterprise customer experience and leading the team in doing so. They will determine the capabilities that improve our global revenue model by developing new conversion, acquisition, purchase, upgrade, renewal, and retention experiences. You will demonstrate your experience to reduce friction, provide visibility, and reinvent how enterprise buyers expect to consume billing motions in our products.
This highly-visible role will oversee our strategy and delivery for our enterprise billing platform and operations closely tied to monetization strategies across our products. We are transitioning from disparate pricing and packaging models for our products to a more frictionless consumption-based flexible pricing motion.
You will lead the product organization and lean on your deep expertise to provide guidance and best practices to internal cross-functional stakeholders, including the pricing committee while gathering complex requirements internally and from our large enterprise customer base.
The team is a critically important part of the company, responsible for transacting our monthly/annual subscription revenue and reporting on our business metrics jointly with the help of our analytics and product line teams. This is an opportunity to lead projects that span the entire company, including platform, product lines, customer success, business intelligence, marketing, finance, sales, and more.
In this role, you will conduct regular interactions with our customers and manage a team of three while you report directly to the Vice President of PM for the HashiCorp Cloud Platform.
In this role, you will be expected to
Drive vision, strategy, planning, design, and execution for HashiCorp's billing & payment experience
Work with external/internal business partners in establishing and owning key partnerships
Work with sales leadership team to establish processes and procedures to effectively make outbound sales efforts
Formulate and communicate long-term objectives & expectations while also being able to zoom in to the day-to-day details
Rigorously monitor and analyze revenues and purchase funnel data for all integrated payment solutions
Develop and lead a global consumer payments platform to ensure acceptance of all popular forms of payments
Develop relevant credit card and payment metrics to derive actionable insights
Maintain relationships with key partners in the billing & payments value chain, including the company's payment vendors
Work cross-functionally and partner closely with R&D and field organizations. Understand how users and customers derive value from our cloud and on-premise products.
Set the roadmap, gather requirements, identify risks, and work with all the stakeholders to deliver the best experience for our customers across various segments.
Ensure tradeoffs and requirements of our internal organizations, like finance and sales operations, are considered and incorporated.
Launch new billing products and features, test their performance, and iterate quickly. Drive positioning, pricing, and go-to-market strategy for our launches.
Rationalize and provide product guidance in a concise fashion to all audiences.
Set up and run a meticulous operations review process steeped in billing & payments analytics, metrics, and KPIs that you will own the success of and report to executive leadership in various forums such as QBRs.
You may be a good fit for our team if you have
Proven transformational leader with billing or payments industry experience
Minimum of 12+ years demonstrated ability in billing and payments with increasing levels of responsibility to own company-wide strategy
Minimum of 4+ years of leading teams, hiring, promotions, and performance management
Data-driven, using customer data to drive decisions and influence strategy
Highly motivated to excel with an intrinsic drive for continuous improvement
Excellent analytical and problem-solving skills, including the ability to use business intelligence tools, build spreadsheet models, and analyze complex data to determine business implications
Proven understanding of financial and operational controls
Good knowledge of pricing and packaging and a willingness to delve deep into consumption economics while grasping legacy entitlement ways of selling products.
Good understanding of enterprise funnel, monetization, and freemium to paid conversions through PLG motions.
Attributes we look for in successful product management leaders
Humility
Listening to understand
Explain sophisticated ideas simply
Written, verbal, and visual communication skills
Reflective
Responsible and takes ownership of work
Skills you will need as a product manager at HashiCorp
Defining the product roadmap and strategy
Writing product requirements documents (PRDs)
Leading sales engineer and support education sessions
Enabling the go-to-market teams (sales, support, SEs, marketing)
Conduct customer interviews
Perform market research
Backlog management
Colorado, California, Washington and New York City Applicants: To view base salary ranges for this role in your location and to learn more about which roles are eligible for bonus pay or commissions, please visit our Pay Transparency Calculator below. Individual pay within the range will be determined based on job related-factors such as skills, experience, and education or training. Information on our benefits can be found via the link below. Intern ranges can be found below.