Sr. Partner Solutions Engineer - Nordics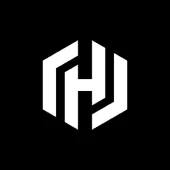 HashiCorp
Other Engineering
Sweden
Posted on Wednesday, September 20, 2023
Remote (based in Sweden only)
About the role…
As a Partner Solutions Engineer (PSE) at HashiCorp, you will be working closely with 5 focus partners in the region, in a high-performance team environment to drive our Partners and Partners Services efforts by providing technical expertise around Development Operations, specifically in the context of multiple technical (development, operations, and security) and executive audiences within HashiCorp's partner community.
As currently the only PSE for the Nordics market, this PSE will collaborate with the Partner Development Manager (PDM), HashiCorp Sales and Channel Partner Sales teams to drive overall HashiCorp revenue and related services within our customer base.
In the role, you will also be actively engaged in various partner and industry events which gives you the chance to represent HashiCorp and talk about our offerings.
In this role, you can expect to…
Lead as a domain expert in hybrid/multi-cloud solutions for the partner sales team and as technical lead on strategic client relationships in the partner space
Lead technical enablement and co-selling services strategies with Managed Partners (MS) to create a force-multiplying effect for the HashiCorp Sales and Services teams
Own the Technical Relationship with their assigned Managed Partners (MP)
Participate in public industry events promoting the SI Partner relationship and technical integrations
Work closely with partners on identifying business opportunities within their client base
Responsible for training plan development and delivery for the SI partner community including enablement, technical discovery, technical value proposition, and architectural guidance
Provide expert guidance on operations excellence with strong skill sets in infrastructure architecture, cloud, IT operations, security, and development technologies and processes
Partner with their MPs to integrate the HashiCorp Stack into their products and services solutions.
Establish and maintain a deep understanding of the overall HashiCorp technology portfolio and the competitive landscape
Help foster an environment for ongoing strategic partner success with active participation in HashiCorp Sales teams' meetings and rituals
Actively assist the Partners with Services Practice building to include designing HashiCorp solutions into the Partner's GTM.
You may be a good fit for our team if you have...
5+ years of technical pre-sales / Sales Engineering experience or equivalent experience working with partners or technical services consulting - practitioners with SI-facing experience are welcome as well
Past experience working with HashiCorp, CSPs and Data Center technology partners
Understanding of the SI community within Nordics
Proficiency in understanding concepts and technologies in DevOps, security, cloud, microservices, containers, IT operations and scheduling platforms
Proficiency and/or knowledge of existing HashiCorp tools such as Terraform, Vault, Consul, Vagrant, Packer, Nomad, and others
Experience with implementing software products or solutions to large and dynamic enterprise companies
Experience in developing and delivering services for cloud-based solutions or developing service practices with digital native or service-focused organisations for large and dynamic enterprise companies
Ability to provide expert guidance in DevOps with a focus on cloud infrastructure architecture, IT operations, security, and development technologies
Comfortable developing services and solutions with third-party partners
Ability to work well in a highly dynamic / team environment that focuses on providing above-industry-standard customer service
Domestic and occasionally international travel is required
Written and verbal fluency in a Scandinavian language, preferably Swedish
Canada, Colorado, California, Washington and New York Applicants: To view base salary ranges for this role in your location and to learn more about which roles are eligible for bonus pay or commissions, please visit our Pay Transparency Calculator below. Individual pay within the range will be determined based on job related-factors such as skills, experience, and education or training. Information on our benefits can be found via the link below. Intern ranges can be found below.