Sr. Resident Solutions Architect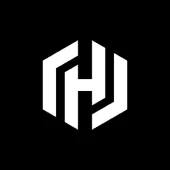 HashiCorp
IT
Spain
Posted on Tuesday, October 10, 2023
About the role
The primary goal of the Resident Architect program is to assist the customer in aligning their employees, internal processes, and workflows with the Cloud Operating Model, paving the way for ongoing and sustainable success with the HashiCorp tool suite as part of the customer cloud transformation journey.
Typical Resident Architect duties will include anything from assisting the customer with identifying the appropriate talent to support a particular HashiCorp tool, to building out a full managed service offering, to coordinating successful adoption and growth of that service across the business.
An ideal candidate will have a successful track record in leading sustainable customer technical transformation, with a focus on people, processes, and workflows supporting that transformation. They will have demonstrated the ability to become a trusted technical advisor to customer and business leaders in their pursuit of fully realizing the Cloud Operating Model as part of a larger cloud transformation effort.
Additionally, the Senior RSA will be expected to be a technical leader and mentor on the time, helping to build the experience of their peers, as well as the greater HashiCorp community.
In this role, you can expect to:
Provide both general and specific guidance on each step of the customer cloud transformation journey as it relates to the HashiCorp product suite specifically Vault.
Assist customers in aligning people, processes, and workflows with the Cloud Operating Model.
Contribute towards building a mutli-cloud adoption framework.
Articulate and redefine the cloud consumption model in relation to HashiCorp Tao of workflows.
Assist Enterprise CxOs in articulating the business value achieved in building the accurate cloud consumption model.
Help increase developer velocity whilst satisfying the objectives of governance, risk & controls.
Communicate the business value of the HashiCorp product suite to customer executives.
Articulate the technical functionality of HashiCorp products to multiple audiences ranging from practitioner to executive.
Educate and advise customer users on how HashiCorp tools can enable and even simplify adoption of the Cloud Operating Model as part of their cloud transformation journey.
Coordinate various HashiCorp professional services resources to assist with specific customer needs as part of their technical transformation.
Educate individual contributors on best practices regarding system administration, service administration, automation, and observability.
You may be a good fit for our team if you have:
Proven experience designing and implementing technical systems and services.
Deep understanding of DevOps processes and automation.
Deep​ ​technical​ ​expertise​ ​in​ ​cloud and on-premise infrastructure​ ​management,​ ​application​ ​deployment and​ ​practical security​ ​methodology.​
Working proficiency with one or more of the tools in the HashiCorp product suite specifically Vault.
Familiarity with security and compliance requirements for shared services.
The ability to work well in group environments and independently.
A consistent record of assisting with or driving cloud transformation at one or more organizations.
Passion for thought leadership in areas including cloud operating model and organizational transformation, cloud operations, or Site Reliability Engineering (SRE).
Experience handling cloud maturity and capability assessments, owning the design and implementation of cloud governance and operational processes, and developing cloud transformation roadmaps.
Familiarity with cloud service providers and their offerings, common technical platforms, and shared service management at scale.
The ability to speak to all levels of an organization, whether at a deep technical level or at executive level.
The ability to explain complex technical topics in simple terms.
Experience publishing technical documents or presenting at technical conferences.
#LI-Remote, #LI-Onsite, #LI-Hybrid
Canada, Colorado, California, Washington and New York Applicants: To view base salary ranges for this role in your location and to learn more about which roles are eligible for bonus pay or commissions, please visit our Pay Transparency Calculator below. Individual pay within the range will be determined based on job related-factors such as skills, experience, and education or training. Information on our benefits can be found via the link below. Intern ranges can be found below.