Sr. Director, Corporate Digital Transformation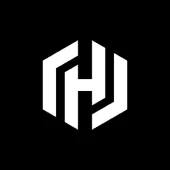 HashiCorp
United States
Posted on Thursday, October 12, 2023
About the role...
The Senior Director, Corporate Digital Transformation is a newly formed role responsible for delivering world class processes, products and services to our internal stakeholders. We are seeking a senior leader who is passionate about digital transformation and motivated by the chance to provide best in class process and product transformation fostering a modern architectural culture, approach, and practice.
You will be required to bring new thinking and transform a business systems team from a traditional IT order taker to an agile product focused leader. Managing the entire product and process lifecycle with your team of product managers (future), process analysts and engineers you will drive digital innovation through the enhancement of standard, and custom developed applications.
In a lot of cases our process is the product we deliver through many different solutions. We need to maximize process improvement with a continuous improvement focus to help us scale beyond a billion in revenue.
You understand the need for technology to move at the speed of business and exceed expectations when it comes to delivery. Being able to lead with influence and build relationships with key stakeholders will be critical to your success in this role.
In this role you can expect to...
Establish a clear vision for digital transformation, including evaluation of the latest technology trends to drive thought leadership.
Perform a lead role in end-to-end enterprise process with a strong focus on commercial systems and digital initiatives. This will include acting as the process owner in driving and understanding end to end solutions on an enterprise scale and defining and journey mapping processes to be changed
Promote innovation & disruption through a well-established external view driven by experience
Lead the development and execution of the HashiCorp enterprise transformation strategy across all core business processes (e.g., demand to lead, lead to opportunity, opportunity to order, order to cash, enablement to delivery, order to record, procure to pay, hire to retire, issue resolution, renewals, customer satisfaction etc.)
Connect business processes between all enterprise functions to clarify business and technical capability needs and highlight holistic requirements, key interdependencies along with upstream and downstream impacts
Serve as a thought leader in end-to-end enterprise transformation with strong emphasis on opportunity to order, well-versed in go-to-market strategies, proactively and systematically brings in ideas for new technology, processes or systems
Identify process flow gaps and lead process redesign efforts for all enterprise functions (Sales, Marketing, HR, Finance, Procurement, Services, Legal etc.)
Create a structured approach to project design, while operating with speed and flexibility to deliver business impact on high priority projects
Collaborate across departments, utilizing very strong interpersonal, change management, and communication skills to drive results
Core Responsibilities include…
Build and maintain a digital transformation roadmap aligned to HashiCorp's long term strategic goals
Setting the corporate application product strategy: This involves working closely with cross-functional teams to define the corporate product strategy, identify new opportunities, and prioritize product and process development efforts.
Leading the product development process: This involves overseeing the entire product development cycle, from ideation to launch, and ensuring that the team is executing on schedule and within budget.
Managing the strategic product roadmap: This involves creating and maintaining a product roadmap that aligns with the company's strategic goals, and ensuring that the team is focused on delivering the most important features and capabilities.
Strategically look for ways to improve leverage and drive the value of the systems and tools
Act as an advisor to IT strategic planning efforts by helping business leaders clarify their objectives and expectations for technological innovation efforts.
Introduce and accelerate new technologies and methodologies to expedite and support digital transformation
Promote the use of a shared infrastructure and application roadmap to reduce costs and improve information flow
You may be a good fit for our team if you have…
Experience directly managing a global, diverse team
Experience engaging in Portfolio Reviews to analyze portfolio level metrics, and review progress, resolve dependencies and risks, review capacity allocations, identify opportunities for continuous improvement.
A proven track record in managing change and implementing large scale, global transformation
Experience partnering closely with go-to-market teams
To be successful in the role…
You will have extensive experience in digital corporate transformation efforts and leading through change with strong leadership and communication skills. You should be able to work effectively with cross-functional teams, build strong relationships with internal stakeholders, and have a deep understanding of the company's go to market and operational strategic priorities. A background in digital transformation, corporate applications, product management, software engineering, digital marketing, or business administration is ideal, along with a track record of delivering successful global process improvements.
#LI-Remote
Canada, Colorado, California, Washington and New York Applicants: To view base salary ranges for this role in your location and to learn more about which roles are eligible for bonus pay or commissions, please visit our Pay Transparency Calculator below. Individual pay within the range will be determined based on job related-factors such as skills, experience, and education or training. Information on our benefits can be found via the link below. Intern ranges can be found below.