Staff Site Reliability Engineer - Terraform Cloud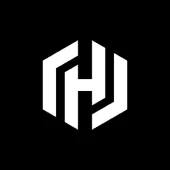 HashiCorp
Software Engineering
United States
Posted on Thursday, October 19, 2023
The Terraform Platform Engineering group is composed of Site Reliability Engineers and distributed systems engineers working on the Terraform Cloud hosted service. Our group ensures that the platform's underlying infrastructure, data stores, and core foundational services are reliable, performant, and robust. We work closely with the engineering teams that ship features for both Terraform Cloud and the Terraform Enterprise on-premise product.
We're seeking a Staff Site Reliability Engineer to join the Platform Services team. This team is responsible for building and maintaining the "core" services which compose the Terraform Cloud architecture and the foundational layer upon which user-facing services are built. In addition to developing and maintaining our own services, the team also fosters operational maturity efforts in conjunction with the product engineering teams working on Terraform Cloud. These efforts include documentation, training, and tooling related to service ownership, service-level SLO definitions, monitoring and observability, etc.
If this sounds like an interesting opportunity, we'd love to meet you! We have a large footprint and a quickly-growing user base, with lots of interesting problems and plenty of opportunities for growth and development.
In this role, you can expect to:
Dive into problems with an eye to both immediate remediation as well as the follow-through changes and automation that will prevent future occurrences
Troubleshoot production incidents that often span across multiple teams, services, and codebases
Help develop and evangelize SRE best practices, techniques, and tools to the engineers building our services
Model our incident response process, leading by example during incidents and in blameless retrospectives
Maintain day-to-day vigilance with regards to operational security while helping to enhance the intrinsic security of the overall production system
Collaborate across teams to improve our tools based on experiences found from running our own software in production
Participate in a 24/7 on-call rotation that supports our production services
You're a great fit if you have:
Experience building and supporting the production services for a large-scale SaaS application
Experience building and scaling distributed, highly available systems
Informed opinions from experience about service ownership best practices, incident response and resolution, and platform resiliency
Working knowledge of industry best practices with regards to information security
Experience working closely with teams building Go and Ruby/Rails services
Have 5+ years of production experience working on any of the following: Backend applications (e.g., Ruby on Rails), Databases (e.g., Postgres, Redis), Observability (e.g., Datadog), Services written in Go
Strive for quality through maintainable code and comprehensive testing from development to deployment
Communicate clearly while remaining empathetic and kind
Have an eagerness to learn through humility and reflection
Have experience debugging performance bottlenecks for live services and systems
How We Work
At HashiCorp, we operate according to a strong set of company principles, many of which are described in The Tao of HashiCorp. We value top-notch collaboration and communication skills, both among internal teams and in how we interact with our users. We take care to balance and be responsive to the needs of our open source community as well as our enterprise level customers.
Engineering at HashiCorp is largely a remote team, and this role is no exception. While prior experience working remotely isn't required, we are looking for team members who perform well given a high level of independence and autonomy.
About the Application Process
Please note, as communication is a critical aspect of how we work, a cover letter is a great way to provide a sample of how you communicate. In your cover letter, describe why you're interested in working at HashiCorp, and what draws you to this role in particular. Specifics of your past experience are great to include, too.
At HashiCorp, we are committed to hiring and cultivating a diverse team. If you are on the fence about whether you meet our requirements, please apply anyway!
Canada, Colorado, California, Washington and New York Applicants: To view base salary ranges for this role in your location and to learn more about which roles are eligible for bonus pay or commissions, please visit our Pay Transparency Calculator below. Individual pay within the range will be determined based on job related-factors such as skills, experience, and education or training. Information on our benefits can be found via the link below. Intern ranges can be found below.