Lead Product Designer - Cloud Platform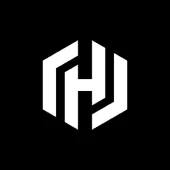 HashiCorp
Product, Design
United States
Posted on Friday, October 20, 2023
Senior Product Designer II - Cloud Platform
US or Canada (Remote); #LI-Remote
Meet the Team
We are a team of Product Designers continually building expertise in IAM, Security, RBAC, and other Cloud technologies and systems to provide best-in-class experiences for our users. As a member of the Cloud team, you'll partner closely with full-stack engineers, product managers, and design leadership on creating modern workflows to automate infrastructure on any cloud.
What We Do
HashiCorp Cloud Platform (HCP) is a fully managed platform offering HashiCorp products as a service to automate infrastructure on any cloud. In other words, we offer practitioners and organizations the fastest way to get started with HashiCorp's tools.
The HashiCorp Cloud Platform (HCP) team is focused on moving all of HashiCorp's commercial products to the cloud by creating and delivering them as a Software as a Service (SaaS) offering.
What You'll Do
As a Lead Product Designer on the team, you will bring a systems approach when creating solutions and designs for scale that all the HashiCorp product teams can leverage to accelerate their journey to the cloud.
You'll use your passion for design to act proactively, navigate uncertainty and ambiguity, thrive by solving problems, confidently lead projects, and drive collaboration with cross-functional partners while holding a high bar for quality in design.
You'll collaborate tightly with a distributed team of peers to help shape the next version of HashiCorp's Platform, including running workshop sessions and driving conversations to help different teams with HCP adoption while following the HashiCorp Principles.
You'll combine research and creativity to give our technical users practical and elegant solutions to complex challenges.
You'll deliver user-centered design (including user flows, wireframes, prototypes, accessibility standards, and a strong design aesthetic skill) informed by user and market research.
We will look to you to be a mentor and coach to our junior designers, and to act as an advocate for user-centered designs and the importance of accessibility.
Your Roadmap to Success
Your First 30-Days
Learn the ins and outs of HashiCorp Design, become familiar with HashiCorp Platform, and start partnering with your engineering and product teams.
This may include:
New hire onboarding
Become familiar with HashiCorp's design tools and processes
Reviewing existing designs and patterns
Becoming familiar with our design system
Walk through the HashiCorp Platform tutorials, deploying sample infrastructure
Seek feedback from peers and managers and uses it to become more effective and grow interpersonally
Adapt positively to change and can productively act as both a proponent for change and a critic when needed
First 90-Days
Review existing research, metrics and understand the personas
Advocate for roadmap work on improvements and technical debt
Meeting with your engineering and product peers at a regular cadence
Proactively collaborate with cross-functional partners to not only understand and implement their strategy, but to help craft it
Show an expert understanding of project sequencing and approach, including project management, reviews and deliverables
Understand and can foresee how decisions may impact the quality, efficiency and effectiveness across products and through to customer adoption, and proposes strategic solutions to mitigate risks
Advocate for and increases exposure to the Design team - evangelize the work and craft through direct communication and engagement across the organization
First 180-Days
Proactively coordinate brainstorms, ideation sessions, workshops, design sprints, and other activities with partners within their product line and extended teams
Conducting research studies to learn more about HashiCorp Platform users, and validate designs with users and subject matter experts to refine workflows
Strong ability to galvanize teams around a common vision or goal; has confidence in their actions, making well-informed, thoughtful decisions which inspires and motivates
Build strong cross-functional relationships; acts as a strategic thought-partner, offers support and engagement and inspires trust through consistent, successful delivery of projects
Collaborate with Leadership to define the strategy and design of undefined problem spaces that may span product or product-line experiences, while supporting the broader team in the successful execution of projects
Identify opportunities to improve and grow mentorship practices and programs within the organization
Canada, Colorado, California, Washington and New York Applicants: To view base salary ranges for this role in your location and to learn more about which roles are eligible for bonus pay or commissions, please visit our Pay Transparency Calculator below. Individual pay within the range will be determined based on job related-factors such as skills, experience, and education or training. Information on our benefits can be found via the link below. Intern ranges can be found below.