Director, Engineering - Waypoint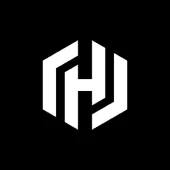 HashiCorp
Toronto, ON, Canada
Posted on Friday, October 27, 2023
Our Team
Waypoint enables seamless workflows for application creation, operation, and governance to allow organizations to innovate. Waypoint empowers platform teams to define golden patterns and golden workflows by enforcing guardrails and maintaining infrastructure which allows developers to focus on solving business problems. By providing the platform teams with the tool to create a unifying abstraction over best practices, we enable every developer to have an easy and seamless experience for building and scaling applications.
Waypoint is available as a managed service through our flagship HashiCorp Cloud Platform (HCP).
This Position
We are looking for an experienced leader for our team of high caliber software engineers to further our vision of creating a full-featured, easy-to-use internal developer platform for HashiCorp customers.
In this role, you can expect to...
Take ownership for the overall delivery of the teams within the group, working through managers and individual contributors to establish feedback loops that facilitate continuous improvement
Partner with product managers and software engineer leaders from many other teams in HashiCorp to further enable Waypoint's cross-product integration
Collaborate with Product Management to craft an overall vision and strategy for the product and ensuring that development teams are fully aware and aligned
Collaborate with Design to ensure a deep understanding across the engineering team of the overall product UX
Represent strong opinions about the needs of both Development teams and Platform teams and how they interact with each other, while also learning from both external customers and internal/HashiCorp advocates
Work directly with some of our largest customers to help them with their developer platform adoption and learn from them about future needs of the product
Reinforce a culture of data-driven learning and iteration on the engineering team
Play a mix of roles, including management and coaching, hiring, long term planning, product management assistance, and technical contribution and guidance
You may be a good fit for our team if...
You have 3+ years of experience managing through managers
You have managed teams that deliver highly technical products
You motivate others to act by creating a shared sense of vision or purpose
You demonstrate empathy, kindness towards others, a positive attitude, and a learning mindset
You possess excellent communication skills, both business and technical
You have worked with user bases in enterprise contexts, particularly in supporting their internal developer teams
You have experience with DevOps tooling or infrastructure-as-a-service, as a consumer on a Development Team, as an administrator on a Platform/Ops Team, or, ideally, both
You have expertise in one or more of the major public clouds: AWS, Azure, GCP, ideally including running SaaS platforms in those environments=
#LI-Remote
Canada, Colorado, California, Washington and New York Applicants: To view base salary ranges for this role in your location and to learn more about which roles are eligible for bonus pay or commissions, please visit our Pay Transparency Calculator below. Individual pay within the range will be determined based on job related-factors such as skills, experience, and education or training. Information on our benefits can be found via the link below. Intern ranges can be found below.