Solutions Engineering Intern (Undergraduate)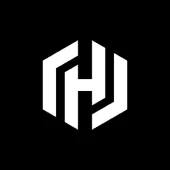 HashiCorp
Austin, TX, USA
Posted on Saturday, November 11, 2023
About Us:
Hashicorp is a dynamic and innovative technology company committed to building the infrastructure that enables innovation. HashiCorp is the leader in infrastructure automation for multi-cloud environments.. We believe in fostering talent and providing opportunities for growth. As a Solutions Engineer Intern, you will have the chance to work with cutting-edge technologies, solve complex problems, and contribute to the success of our team.
Position Overview:
As a Solutions Engineer Intern, you will play a vital role in bridging the gap between our technical solutions and our clients' needs. This internship is tailored for juniors pursuing a degree in computer science or a related field. We are looking for individuals with a passion for software engineering, a strong grasp of coding languages, and the ability to thrive in a collaborative and dynamic environment.
Responsibilities:
Collaborate with the sales and technical teams to understand client requirements and propose effective solutions.
Develop a deep understanding of our products and services to effectively communicate their value to potential clients.
Assist in the creation of technical documentation and presentations to support the sales process.
Actively participate in client meetings and presentations, showcasing technical expertise and problem-solving skills.
Engage in hands-on learning experiences, contributing to real-world projects and gaining practical skills in a professional setting.
Qualifications:
Current college juniors majoring in computer science or a related field.
Familiarity with software programming concepts and proficiency in at least one coding language.
Strong problem-solving skills and a passion for learning new technologies.
Excellent communication and interpersonal skills.
Ability to work collaboratively in a team environment.
Enthusiasm for engaging with clients and understanding their technical requirements.
Proven ability to articulate and defend ideas – you enjoy winning an argument!
About Solutions Engineering:
Solutions Engineers, also known as Sales Engineers, play a crucial role in the intersection of technology and business. They act as technical experts, working closely with sales teams to understand client needs and demonstrating how a company's products or services can provide effective solutions. Solutions Engineers bridge the gap between technical complexity and client understanding, ensuring that clients receive the best possible solutions to meet their unique challenges. This role requires a combination of technical expertise, communication skills, and the ability to thrive in a dynamic and client-facing environment. As a Solutions Engineer Intern, you will have the opportunity to gain valuable experience in this exciting and impactful field.
Join our team and embark on a journey of professional growth, technical excellence, and meaningful contributions to our company's success!
#LI-Onsite
Canada, Colorado, California, Washington and New York Applicants: To view base salary ranges for this role in your location and to learn more about which roles are eligible for bonus pay or commissions, please visit our Pay Transparency Calculator below. Individual pay within the range will be determined based on job related-factors such as skills, experience, and education or training. Information on our benefits can be found via the link below. Intern ranges can be found below.