Senior Backend Software Engineer, Insomnia - Shanghai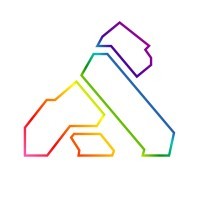 Kong
Software Engineering
Shanghai, China
Posted on Wednesday, March 22, 2023
Are you ready to power the World's connections?
If you don't think you meet all of the criteria below but are still interested in the job, please apply. Nobody checks every box - we're looking for candidates that are particularly strong in a few areas, and have some interest and capabilities in others.
About Insomnia at Kong:
Kong creates software and managed services that connect APIs and microservices natively across and within clouds, Kubernetes, data centers and more using intelligent automation.
Insomnia, acquired in 2019, is a full-lifecycle API development platform that has quickly become an integral part of Kong's product portfolio.
Built for developers, by developers, Insomnia enables collaborative API design, debugging and testing with the most popular API protocols (REST, GraphQL, gRPC, SOAP and Websockets). As an open source platform with ~25K stars on GitHub, Insomnia has received rave reviews in the community thanks to its intuitive UI, snappy performance and diverse plugin ecosystem.
The Insomnia team is on a mission to make API innovation frictionless. We know that APIs never rest, but that shouldn't keep you up at night. With an emerging enterprise business and more than 160,000 developers leveraging Insomnia at the world's most innovative companies, we'd love for you to join us on this journey to build the API workflows that developers have always dreamed of.
About the role:
A Senior Software Engineer on the Insomnia Team at Kong is responsible for building out APIs in Golang that power complex features in the application. You will be a point person for all backend systems changes and maintaining our system deployments inside of GCP. Insomnia is an enterprise product with an open-source core, that is being offered to customers via both our desktop application and cloud experience.