Learning Management System & Compliance Administrator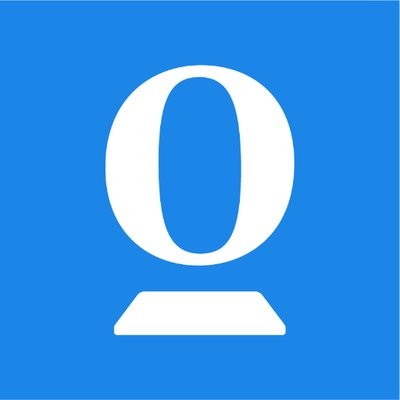 Opendoor
Legal
Chennai, Tamil Nadu, India
Posted on Saturday, May 6, 2023
About Opendoor
Founded in 2014, Opendoor's mission is to empower everyone with the freedom to move. We believe the traditional real estate process is broken and our goal is simple: build a digital, end-to-end customer experience that makes buying and selling a home simple, certain and fast. We have assembled a dedicated team with diverse backgrounds to support more than 100,000 homes bought and sold with us and the customers who have selected Opendoor as a trusted partner in handling one of their largest financial transactions. But the work is far from over as we continue to grow in new markets. Transforming the real estate industry takes tenacity and dedication. It takes problem solvers and builders. It takes a tight knit community of teammates doing the best work of their lives, pushing one another to transform a complicated process into a simple one. So where do you fit in? Whether you're passionate about real estate, people, numbers, words, code, or strategy -- we have a place for you. Real estate is broken. Come help us fix it.
About the Team:
We are seeking a dynamic Learning Management System and Compliance professional who has proven success defining LMS parameters and deploying best-in-class learner and user experience. In this position you will be a critical driver of the learning culture at a leading real estate disruptor that is expanding across the USA and scaling quickly. You will partner closely with our business department leaders to ensure the needs of our learners are met, and consult with them on their strategies for leveraging our LMS to accomplish their goals. You will own the user experience of all Opendoor learners and proactively drive strategies to continually improve it.
Role Responsibilities:
Oversee all activities related to our LMS Exceed, including curriculum establishment, content upload and testing, learner registration for the system and courses, and training-related communications.

Assist learners as the initial point of contact by answering inquiries, providing immediate resolution or troubleshooting to resolve in a thorough and timely manner.

Design, develop, implement, and document standardized LMS and compliance operational processes, procedures, and guidelines. Proactively monitor and analyze data to identify trends, issues and opportunities for improvement and effectiveness.

Ensure classroom, webinar, and e-learning modules are properly created in the LMS, viewable by the correct audiences, and communicated clearly.

Administer, track, and report on system registrations, training completions, and certifications.

Own reporting of all learning metrics to business and drive analysis in order to improve them.

Communicate training progress to HR and leadership teams, including metrics demonstrating training's impact on the business.

Set up and manage assignment groups, profiles, and direct assignments.

Work collaboratively with other departments to ensure the LMS is integrated effectively with other systems and processes.

Partner to create, drive to maintain and monitor compliance training courses within the LMS, ensuring they are up-to-date and relevant to the needs of the organization.

Work closely with the compliance stakeholders to ensure that compliance training courses meet all applicable regulatory requirements.

Perform special projects as assigned.
Skills Needed:
Knowledge of instructional design and learning principles

3-4 years of working with online training, developing courses, or LMS administration

1-2 years of project management

Understanding of eLearning standards such as SCORM

Has strong time and project management skills and meets deadlines, able to prioritize tasks

Comfortable developing, reporting and analyzing learning metrics

Highly motivated and takes initiative

Service-oriented attitude and willingness to learn

Strong oral and written communication skills

High degree of accuracy and attention to detail

Collaborative approach and ability to work cross-functionally with other departments

Advanced G-suite capabilities

Experience with Exceed LMS preferred
Experience in developing training materials, delivering training, or facilitating live training is preferred

#LI-AH2
More About Us
To learn how we are reinventing the Real Estate industry check out
our website
, to hear about our culture directly from team members visit
The Muse
and to discover what we are building for our customers read our
blog posts
.