Procure-to-Pay Systems Manager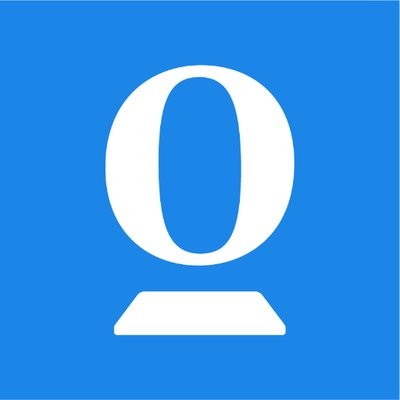 Opendoor
Chennai, Tamil Nadu, India
Posted on Thursday, June 8, 2023
About Opendoor
Founded in 2014, Opendoor's mission is to empower everyone with the freedom to move. We believe the traditional real estate process is broken and our goal is simple: build a digital, end-to-end customer experience that makes buying and selling a home simple, certain and fast. We have assembled a dedicated team with diverse backgrounds to support more than 100,000 homes bought and sold with us and the customers who have selected Opendoor as a trusted partner in handling one of their largest financial transactions. But the work is far from over as we continue to grow in new markets. Transforming the real estate industry takes tenacity and dedication. It takes problem solvers and builders. It takes a tight knit community of teammates doing the best work of their lives, pushing one another to transform a complicated process into a simple one. So where do you fit in? Whether you're passionate about real estate, people, numbers, words, code, or strategy -- we have a place for you. Real estate is broken. Come help us fix it.
About the Team
The Procure-to-Pay Systems Manager, reporting into the Head of Procurement, is responsible for the process architecture, system design, configuration and support of Opendoor Procurement systems and will be responsible for configuring Coupa, in addition to a number of other codeless Procurement systems. The successful candidate will be a self-motivator with the ability to work collaboratively with the Head of Procurement and a variety of stakeholders to define functional requirements, workflows and configure in an optimal manner. Extensive experience configuring and optimizing Coupa is required.
Role Responsibilities:
Support in digitizing, optimizing and automating Procurement processes and workflows through the design and configuration of a number of code-free third-party Procurement applications
Design P2P systems solutions and workflows that lead to process efficiency and customer satisfaction improvements, including but not limited to the management of Coupa
Ensure strong controls in the global end-to-end Procure-to-Pay process. Collaborate on continuous improvement for the processes.
Build a ticketing intake and workflows for a new Procurement service desk
Provide Level 2 and 3 support on service incidents related to P2P systems
Develop Standard Operating Procedures to support the variety of Procurement solutions
Support in configuring API's with other corporate systems (ERP, HCM)
Responsible for the P2P related internal controls; ensure robust controls and SOX compliance
Design and implement a controls process and procedures for managing future updates to Procurement systems
Build and report a milestone plan for executing the various configuration projects being delivered
Partner with various stakeholders (Procurement, Finance, Accounting, Technology, People Team) to define requirements, test configurations and solicit feedback
Work with Head of Procurement to implement and monitor Procurement KPI's and performance metrics related to system performance
Skills Needed:
6+ years experience working in Procurement operations/P2P system environments
Extensive demonstrable experience in support and configuration of Coupa, with preference shown to Coupa technical accreditation
Demonstrable experience in configuring code-free enterprise applications
Demonstrable experience in improving Procurement system processes and creating operational efficiencies. Along with a proficient knowledge of P2P workflow design
You will have strong communication skills and a comfort speaking directly to stakeholders to establish requirements and define development goals
Experience in writing Standard Operating Procedures for the services performed on Procurement systems
Ability to independently solve complex problems
Strong ability to communicate both verbally and in writing
Strong ability to manage multiple, overlapping priorities in a high-demand, customer-centric work environment
In office roles require all role responsibilities to be performed in the office. Candidates must be based within a 25-kilometer commuting distance of the specified office location.

#LI-Onsite
#LI-CT1
More About Us
To learn how we are reinventing the Real Estate industry check out
our website
, to hear about our culture directly from team members visit
The Muse
and to discover what we are building for our customers read our
blog posts
.