Lead-Talent Coordination and Onboarding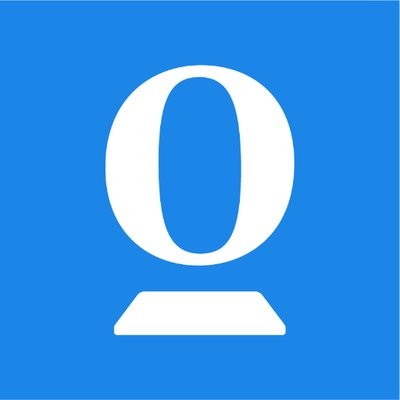 Opendoor
People & HR
Chennai, Tamil Nadu, India
Posted on Tuesday, June 27, 2023
About Opendoor
Founded in 2014, Opendoor's mission is to empower everyone with the freedom to move. We believe the traditional real estate process is broken and our goal is simple: build a digital, end-to-end customer experience that makes buying and selling a home simple, certain and fast. We have assembled a dedicated team with diverse backgrounds to support more than 100,000 homes bought and sold with us and the customers who have selected Opendoor as a trusted partner in handling one of their largest financial transactions. But the work is far from over as we continue to grow in new markets. Transforming the real estate industry takes tenacity and dedication. It takes problem solvers and builders. It takes a tight knit community of teammates doing the best work of their lives, pushing one another to transform a complicated process into a simple one. So where do you fit in? Whether you're passionate about real estate, people, numbers, words, code, or strategy -- we have a place for you. Real estate is broken. Come help us fix it.
About the Team
As the Global Talent Acquisition/Onboarding Lead you will be responsible for the end-to-end candidate to employee experience. In this role you will work with cross-functional partners both in the US and India to support candidates throughout their journey. As part of a global team you will also assist the onboarding team based in the US to ensure new employees in India are set up and supported on Day 1.

This role will require a flexible work schedule and the need to attend team meetings in the US time zone periodically.
Role Responsibilities:
Provide a personalized experience to ensure candidates are engaged at every step of their candidate to employee journey

Creating an epic candidate experience

Approve, generate and send offer letters - review for accuracy, completeness and ensure legally compliant and personalized

High priority candidate scheduling, and complex calendar management across multiple time zones to build a world-class candidate experience, and continual improvement of our process

Greeting candidate upon arrival and hosting onsite interviews in Chennai

Partnering with administrative assistants, executive administrative assistants, and senior leaders

Allocating physical assets, including computers, and other required equipment

Coordinate and execute global onboarding events

Collaborate with internal onboarding partners (IT, People, and India onboarding team) to ensure a positive onboarding experience for new hires

Detailing all new hire initial tasks and answering any queries

Ensuring new hires have technical assistance to set up their hardware and software

Initiate and review background checks, communicate results to Recruiters and Offer team

Respond to TA requests on a daily basis regarding offers and scheduling in a timely manner. Problem solve and collaborate with US team

Generate a variety of reports

Audit weekly new hires report in Greenhouse and Workday

Monitor and report on scheduling/offer metrics

Collaborate with customers and partners (Hiring Mgrs, Recruiters, TA Operations, Legal, HR, Immigration, and others) to ensure an exceptional experience for all of your team's client groups

Partner with People Ops for new hire related Workday tasks

Prioritize timely follow-up, thoroughness in work product and attention to detail

Help maintain documentation and capture changes to new processes, including but not limited to offers guides and checklists

Step in and support the US coordination team when needed

Train new team members

Lead India coordination and offer team
Skills Needed:
Must be able to operate in a fast-paced, changing environment

Must have ATS experience, preferably Greenhouse

6+ years' experience in a similar Recruitment Coordinator, Onboarding, or Senior Talent Acquisition role

2+years' in a Lead role within HR or Talent Acquisition

Have in-house corporate recruitment experience from a fast-paced multinational company environment

Fluent English language skills, both written and verbal

Strong analytical and logical abilities

Excellent verbal & written communication skills

Ability to be resourceful and take initiative

Strong experience in end-to-end Recruitment Life Cycle (Application to Onboarding)

Familiarity with Google Suite, and resume databases

Background checks
In office roles require all role responsibilities to be performed in the office. Candidates must be based within a 25-kilometer commuting distance of the specified office location.
#LI-Onsite #LI-CT1
More About Us
To learn how we are reinventing the Real Estate industry check out
our website
, to hear about our culture directly from team members visit
The Muse
and to discover what we are building for our customers read our
blog posts
.