Quality Manager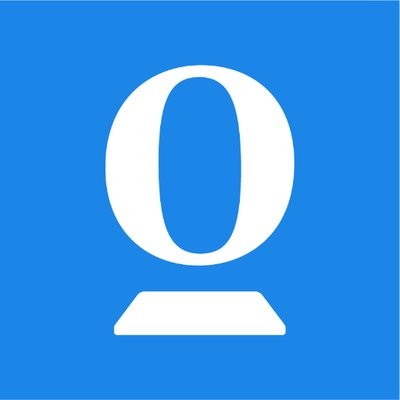 Opendoor
Quality Assurance
Chennai, Tamil Nadu, India
Posted on Thursday, July 13, 2023
About Opendoor
Founded in 2014, Opendoor's mission is to empower everyone with the freedom to move. We believe the traditional real estate process is broken and our goal is simple: build a digital, end-to-end customer experience that makes buying and selling a home simple, certain and fast. We have assembled a dedicated team with diverse backgrounds to support more than 100,000 homes bought and sold with us and the customers who have selected Opendoor as a trusted partner in handling one of their largest financial transactions. But the work is far from over as we continue to grow in new markets. Transforming the real estate industry takes tenacity and dedication. It takes problem solvers and builders. It takes a tight knit community of teammates doing the best work of their lives, pushing one another to transform a complicated process into a simple one. So where do you fit in? Whether you're passionate about real estate, people, numbers, words, code, or strategy -- we have a place for you. Real estate is broken. Come help us fix it.
About the Team
You will partner with multiple teams in India and in the United States to ensure all processes are thoroughly understood and documented end-to-end in ISO format. You will lead process improvement efforts for our India Operations Team, and you will collaborate with our engineering team to define product requirements that will help us drive process efficiencies.
Role Responsibilities:
Process Management

: Define account specific delivery processes and/or tailor org processes to meet account execution objectives

End-to-End Process Deployment

: Consistently deploy processes across accounts, drive compliance to standards, and enable account on this aspect

Change management / Process transformation

: Drive process transformation at account level and drive transformation towards innovation and continuous improvement

Risk Management

: Identify early warning and trouble projects and help projects to respond to risks on delivery aspects

Enhance Stakeholder Experience

: Drive improvements in execution capability of the account and project level innovation

Metrics, Analytics and Benchmarking

: Drive metrics dashboards on delivery performance, relate analytics to facilitate decision making, and provide industry competition perspectives on delivery performance and quality aspects

Solution

: Provide inputs and participates in reviews

Identify process improvement opportunities by conducting VSM, Gemba and floor walks

Conduct Lean Action Workouts, Kaizen events together with Operations and Customers

Create roadmaps for transformation and Lean Initiatives and work closely with Business Leaders for realization of the same

Lead and deliver Lean projects that improve end-to-end processes and driving significant business impact for customers

Work closely with Operations and Functional Teams to identify process defects, conduct root cause analysis and implement process improvements & digital solutions across the business or organization

Conduct Quality Awareness and Lean Trainings within the organization

Partner with Operations Leaders to drive Lean Agenda for the organization
Skills Needed:
Relevant experience in Lean Domain

Demonstrated expertise in client relations, including complex management of multiple stakeholders

Strong consulting, relationship management, and facilitation skills including the ability to listen and ask the right questions to understand the business problem and provide meaningful insights

Problem solving skills with analytical mindset

Ability to multitask with aggressive deadlines

Influence, persuasion and presentation skills

Project management skills

Proficiency with spoken and written English

Willingness to work US shift

This is a in-office role based in Chennai
Bonus Points If:
Expansive relevant experience with increasing accountability

Hands on knowledge and certification in various improvement frameworks

Lean Six Sigma Certification

Knowledge of various data collection and analysis tools

Experience managing complex process improvement projects, including undertaking operational assessments and operating model design using Lean.
In office roles require all role responsibilities to be performed in the office. Candidates must be based within a 25-kilometer commuting distance of the specified office location.
#LI-Onsite
#LI-BS1
More About Us
To learn how we are reinventing the Real Estate industry check out
our website
, to hear about our culture directly from team members visit
The Muse
and to discover what we are building for our customers read our
blog posts
.