Director, HRBP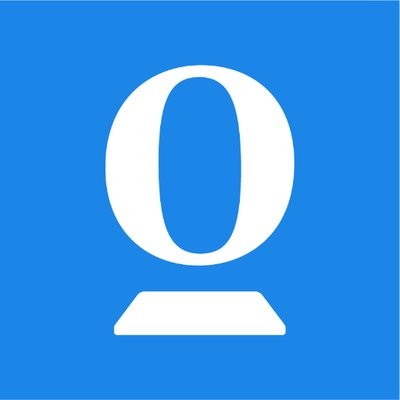 Opendoor
Administration, People & HR
Hyderabad, Telangana, India
Posted on Saturday, August 5, 2023
About Opendoor
Founded in 2014, Opendoor's mission is to empower everyone with the freedom to move. We believe the traditional real estate process is broken and our goal is simple: build a digital, end-to-end customer experience that makes buying and selling a home simple, certain and fast. We have assembled a dedicated team with diverse backgrounds to support more than 100,000 homes bought and sold with us and the customers who have selected Opendoor as a trusted partner in handling one of their largest financial transactions. But the work is far from over as we continue to grow in new markets. Transforming the real estate industry takes tenacity and dedication. It takes problem solvers and builders. It takes a tight knit community of teammates doing the best work of their lives, pushing one another to transform a complicated process into a simple one. So where do you fit in? Whether you're passionate about real estate, people, numbers, words, code, or strategy -- we have a place for you. Real estate is broken. Come help us fix it.
About the Role:
As a HRBP leader, you will lead end-to-end HR delivery across all functions/businesses in India. You will partner with regional business leaders, managers, employees as well People Team partners to drive topics of strategic priority regionally and overall employee engagement. The role will work closely with People Partner, People Operations, Rewards, L&D, Talent Acquisition, and DEIB to drive programs within the region as well as partner with them on specific regional needs/priorities that can also scale globally. The role has a high emphasis on expanding workforce growth for Opendoor India.
You will:
Lead with the regional business leadership teams and People Team on business and regionally relevant subjects across the spectrum of HR topics including but not limited to Performance Management, Employee Engagements, Rewards, Talent Management, DEIB, Hybrid Work, L&D, etc.
Drive India regional people priorities in partnership with various People Teams (Talent Acquisition, Business Partner, Compensation, Benefits, HR Systems, and HR Operations) ensuring alignment with Opendoor's overall people priorities; representing regional needs while also understanding global company initiatives
Act as a strategic leader and critical thinker with proven ability to connect the dots and influence across all levels and functions
Think ahead and drive a long term agenda while also keeping a strong execution and delivery focus
Build best-in-class workplace for Opendoor India
Act as an advocate for employees enhancing people experience and engagement
Build and expand policies and programs; produce results, with a laser focus on critical business issues in a fast paced, evolving environment
Strong interpersonal skills with demonstrated ability to partner and build relationships with executive leadership, managers and all levels of coworkers
Authentic with impeccable integrity, whose personal and professional values are consistent with Opendoor's values and leadership expectations
Inspirational coach, leader, mentor, collaborator and culture champion within the company with expertise in partnering with Engineering, Operations and Corporate audiences
Team oriented who understands how to achieve buy-in from diverse stakeholders, building bridges and designing "win-win" solutions across a matrix management organization
Focus on continuous improvement and proactively find opportunities to scale, optimize efficiency and effectiveness of our HR engagement model
Partner with cross-functional teams in Finance and Legal to maintain compliance with local regulations
Be part of the leadership team to lead the growth of India footprint with a high focus on Engineering, Product and Development teams
You have:
15+ years of HR related experience in roles of progressively increasing scope and in matrixed, high-growth, global organizations
8+ years in leading and managing teams
MBA in Human Resources Management, Business Administration, or equivalent experience is required
Experience in a high profile, strategic HR role with heavy executive-level interface and a high degree of executive influence
Significant depth in organizational design, workforce planning, people manager development, and Employee Relations
High degree of resilience and tenacity to drive change
Ability to lead and influence with data driven people decisions
Knowledge of local labor laws and compliance
Ability to travel to Chennai office as needed
Ability to virtually meet with US based teams on a regular (at least weekly) basis
Be part of a global team; join either early morning or at night to accommodate US hours
Location: Remote/Hybrid

LI#-Hybrid LI#-SK1
More About Us
To learn how we are reinventing the Real Estate industry check out
our website
, to hear about our culture directly from team members visit
The Muse
and to discover what we are building for our customers read our
blog posts
.