Senior Corporate Counsel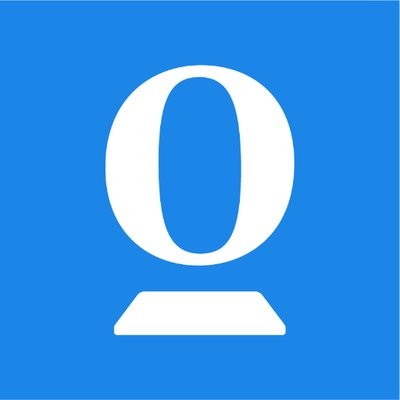 Opendoor
Legal
Remote · United States
Posted on Saturday, August 5, 2023
About Opendoor
Founded in 2014, Opendoor's mission is to empower everyone with the freedom to move. We believe the traditional real estate process is broken and our goal is simple: build a digital, end-to-end customer experience that makes buying and selling a home simple, certain and fast. We have assembled a dedicated team with diverse backgrounds to support more than 100,000 homes bought and sold with us and the customers who have selected Opendoor as a trusted partner in handling one of their largest financial transactions. But the work is far from over as we continue to grow in new markets. Transforming the real estate industry takes tenacity and dedication. It takes problem solvers and builders. It takes a tight knit community of teammates doing the best work of their lives, pushing one another to transform a complicated process into a simple one. So where do you fit in? Whether you're passionate about real estate, people, numbers, words, code, or strategy -- we have a place for you. Real estate is broken. Come help us fix it.
About the Team
We are looking for an experienced attorney to join our busy corporate legal team as Senior Corporate Counsel. This is a great opportunity to grow your expertise and work collaboratively with other members of the corporate legal team across a broad range of legal areas, with a primary focus on corporate governance and securities. The ideal candidate will be curious, self-motivated and comfortable diving deep into emerging regulations, market trends and novel issues and driving mission critical initiatives and transactions.
This role reports to the Head of Corporate Legal and can be based in any of our US offices or be remote, with a preference for West Coast working hours.
Role Responsibilities:
Provide advice and counsel on a range of general corporate and corporate governance matters.
Advise on corporate finance and securities law matters, including preparing SEC filings and working with internal teams to draft and review earnings releases, press releases, and shareholder and investor communications, particularly for compliance with applicable securities laws.
Support capital markets transactions including equity and debt offerings and structured finance transactions, including management of transaction documents and diligence process.
Assist with the preparation and planning for the annual meeting of shareholders.
Advise on equity, executive compensation, and stock administration matters.
Assist in advising senior legal team members on internal securities matters, including trading windows, 10b5-1 Plans and Section 16 compliance.
Collaborate in maintaining and updating corporate compliance documents and policies, including Code of Business Conduct and Ethics, Committee Charters, Insider Trading Policy and other corporate policies.
Monitor and advise on the potential impact of new and proposed securities laws and regulations; NASDAQ rule changes; ISS and other proxy advisory firms', as well as institutional investors', voting policy changes; and developments, trends and evolving best practices in corporate governance and ESG.
Handle corporate governance of subsidiaries and maintain intercompany arrangements.
Take on new corporate projects as needed, including M&A, strategic partnerships and corporate investments.
Skills Needed:
JD from an accredited law school, and active Bar membership in good standing in the state in which you will work (or eligible to register as a Registered In-House Counsel). Preference for candidates licensed in CA.
5+ years of substantive experience with SEC reporting and securities laws, preferably from a combination of top tier law firm, technology and public company in-house work.
Deep knowledge of corporate law, corporate governance standards and trends.
Familiarity with equity compensation plans and executive compensation.
Subsidiary corporate governance experience (e.g., management of global subsidiaries and experience with intercompany structure and agreements).
Ability to work effectively and collaboratively within a growing legal team and cross-functionally with members at all levels of the organization.
Strong interpersonal skills, team-oriented attitude, and superior attention to detail.l
Ability to evaluate risk in light of business and practical considerations and make clear recommendations.
Proactive, entrepreneurial approach to solving problems and developing creative processes: you see a problem or issue, you attack it head-on.
Remote roles in the US are available in all states EXCEPT Hawaii, Alaska, Montana, or any US Territories.
The base salary range for this position in Colorado, Connecticut, Washington, and New Jersey is $164,000 - $253,500/yr, and in California and New York City is $164,000 - $253,000/yr. Base salary may vary depending on relevant experience, skills, geographic location, and business needs. We offer a comprehensive package of benefits including paid time off, 12 paid holidays per year, medical/dental/vision insurance, basic life insurance, and 401(k) to eligible employees.
#LI-Remote
#LI-CT1
More About Us
To learn how we are reinventing the Real Estate industry check out
our website
, to hear about our culture directly from team members visit
The Muse
and to discover what we are building for our customers read our
blog posts
.
We Offer the Following Benefits and Perks
• Full medical, dental, and vision with optional 85% coverage for dependents
• Flexible vacation policy
• Generous parental leave
• Paid time off to volunteer
Please note that these benefits and perks are available only to Full Time team members and do not apply to contract roles.
Opendoor Values Openness
Our team celebrates our diverse backgrounds. We believe that being open about who we are and what we do allows us to be better. Individuals seeking employment at Opendoor are considered without regards to race, color, religion, national origin, age, sex, marital status, ancestry, physical or mental disability, veteran status, sexual orientation, gender identity or other protected status under all applicable laws, regulations, and ordinances. For California residents: for more information about the categories of personal information that we collect for recruiting purposes, please see our personnel
Privacy Policy
.