Talent Acquisition - Data Analytics Lead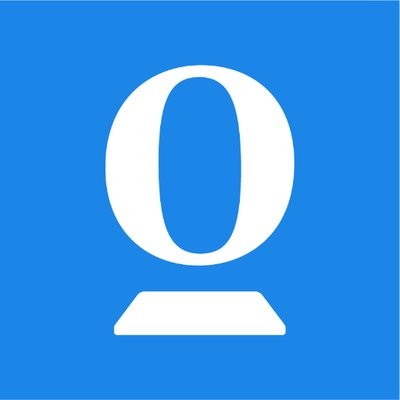 Opendoor
People & HR, Data Science
Chennai, Tamil Nadu, India
Posted on Tuesday, August 29, 2023
About Opendoor
Founded in 2014, Opendoor's mission is to empower everyone with the freedom to move. We believe the traditional real estate process is broken and our goal is simple: build a digital, end-to-end customer experience that makes buying and selling a home simple, certain and fast. We have assembled a dedicated team with diverse backgrounds to support more than 100,000 homes bought and sold with us and the customers who have selected Opendoor as a trusted partner in handling one of their largest financial transactions. But the work is far from over as we continue to grow in new markets. Transforming the real estate industry takes tenacity and dedication. It takes problem solvers and builders. It takes a tight knit community of teammates doing the best work of their lives, pushing one another to transform a complicated process into a simple one. So where do you fit in? Whether you're passionate about real estate, people, numbers, words, code, or strategy -- we have a place for you. Real estate is broken. Come help us fix it.
About the Team
The Talent Acquisition Operations team (TA Ops) manages the hiring process and the systems used by the greater Talent team and hiring partners. As a Talent Acquisition Data Automation Analyst you will manage the creation and maintenance of dashboards and reports, and ensure data integrity. In addition you will be responsible for managing and/or creating the data repositories used by TA. You will partner closely with the Talent leadership team to share trends and develop predictive insights and drive process and program improvements for the talent team. You will report to the Director of Recruiting Operations and work closely with Talent Acquisition leaders and hiring stakeholders across the organization.
Role Responsibilities:
Develop standard reports and dashboards for the Talent team to review current activity, progress on KPIs, and pacing to goals
Deliver relevant insights and communicate with / educate key stakeholder groups across the business
Identify and execute opportunities to automate updating and delivery of reports
Ensure Data Integrity of all Talent Acquisition Data, and conduct regular audits for accuracy and completeness of our data
Utilize programming and scripting skills (Python or C# or SQL or similar) and API knowledge to aid with data ingestion
Partner strategically with Talent leadership in support of long-term company growth; analyze trends and provide insights through analysis of the ATS and HRIS data, translate complex findings into easy-to-understand narratives and effective visualizations
Partner with TA leaders to understand existing and planned hiring processes, in order to make recommendations that improve and streamline data-collection methodologies
Train and mentor coordination team members and recruiting managers in report creation
Skills Needed:
8+ years of data reporting and analytics experience, preferably in Talent Acquisition and Human Resources
4+ Years Python or C# or SQL or something similar to pull data via API's
Experience using PowerBI; building small to midsize business intelligence (BI) solutions – data sets, queries, reports, dashboards, analyses – or components of larger solutions to answer business questions with data
Advanced expertise in Excel / Google Sheets (formulas, pivot tables, VLOOKUP, etc.)
Highly flexible, collaborative, and motivated attitude; ability to proactively define problems and manage multiple projects in a fast-paced, rapidly evolving organization
Experience conducting independent analysis and making recommendations to identify improvements in processes and enhance the efficiency of reporting models and delivery
Passionate about creating narratives through providing data insights, and communicating them effectively with business partners at all levels of the organization to engage in data-driven decision making
Ability to manipulate large data sets with high dimensionality and complexity and an advanced ability to visually present and communicate data, analyses, and findings
Bonus Points If:
Experience with a combination of the following platforms: Greenhouse API, Workday API, and/or Power BI and C# and SQL
Location:
Hyderabad or Chennai or Bengaluru (Remote)
#LI-SK1
More About Us
To learn how we are reinventing the Real Estate industry check out
our website
, to hear about our culture directly from team members visit
The Muse
and to discover what we are building for our customers read our
blog posts
.