Staff Data Scientist, Open Exchange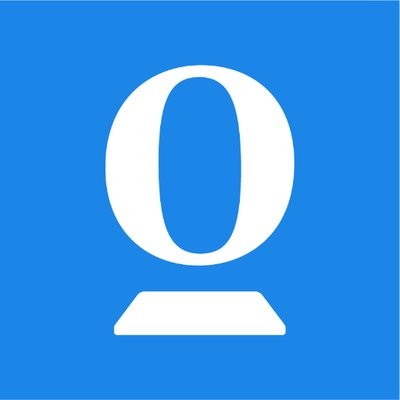 Opendoor
Data Science
Remote · United States
Posted on Sunday, September 10, 2023
About Opendoor
Founded in 2014, Opendoor's mission is to empower everyone with the freedom to move. We believe the traditional real estate process is broken and our goal is simple: build a digital, end-to-end customer experience that makes buying and selling a home simple, certain and fast. We have assembled a dedicated team with diverse backgrounds to support more than 100,000 homes bought and sold with us and the customers who have selected Opendoor as a trusted partner in handling one of their largest financial transactions. But the work is far from over as we continue to grow in new markets. Transforming the real estate industry takes tenacity and dedication. It takes problem solvers and builders. It takes a tight knit community of teammates doing the best work of their lives, pushing one another to transform a complicated process into a simple one. So where do you fit in? Whether you're passionate about real estate, people, numbers, words, code, or strategy -- we have a place for you. Real estate is broken. Come help us fix it.
About the Team
Since Opendoor first started operating in 2014, we've learned a lot about buying, managing, and selling real estate. The Open Exchange business aims to share our learnings by offering our technology and processes to institutional single-family-home investment partners. Open Exchange is uniquely positioned to be the vertically integrated lead, data, and transaction solution – the industry source of truth with the most scalable transaction engine.
As a Staff Data Scientist in our Open Exchange Data team, you will primarily work on customer-facing data projects that are the fundamental underpinnings to our success. You will build predictions and recommendation models that enable our partners to buy more homes that fit their underwriting criteria. You will build market-leading data products for our institutional residential real estate partners that uniquely predict such things as rental prices, HOA dues, and comparables that we can monetize to drive fee-based revenue. If you are looking for a role that profoundly and immediately impacts the business, this is the role for you.
Role Responsibilities:
Create customer-facing data science products such as rental price predictions, HOA predictions, housing comparables, and recommendations / lead scores
Identify the appropriate data science models and data sets to include in machine learning models, as well as the data optimization steps and hyperparameter tuning needed to optimize model accuracy
Partner with engineering and product to bring models from prototype to scalable production
Measure the impact of your work on both our business and our customers
Establish best practices for rigorous, trusted, reproducible data science work
Become a domain expert in real estate
Contribute individual analytics and modeling work, as well as coach and uplevel the technical bar of the team
Skills Needed:
7+ years of industry experience post academia, with an advanced degree in a quantitative field
Able to build, productionalize and monitor machine learning / data science models with not only independence, but also an expertise level that guides our approach
Expert level domain expertise in one of the following domains; pricing models, recommendation / lead score models, geospatial models, or operationalizing data science and machine learning on Databricks with MLflow
Expertise with both Python and SQL
Experience scheduling and operating data processing workflows
Proficiency in working with complex and fast-evolving data sets
Bonus Points if:
Experience in real estate or financial services
Experience with optimizing dynamic pricing or operations research
Strong written and verbal communication skills to influence non-technical audiences with analytical insights and data visualizations
Remote roles in the US are available in all states EXCEPT Hawaii, Alaska, Montana, or any US Territories.
Compensation
The base salary range for this position in Colorado, Connecticut, Washington, and New Jersey is $192,000 - $291,500yr, and in California and New York City is $192,000 - $291,500yr. Base salary may vary depending on relevant experience, skills, geographic location, and business needs. We offer a comprehensive package of benefits including paid time off, 12 paid holidays per year, medical/dental/vision insurance, basic life insurance, and 401(k) to eligible employees.
#LI-Remote
#LI-AW1
More About Us
To learn how we are reinventing the Real Estate industry check out
our website
, to hear about our culture directly from team members visit
The Muse
and to discover what we are building for our customers read our
blog posts
.
We Offer the Following Benefits and Perks
• Full medical, dental, and vision with optional 85% coverage for dependents
• Flexible vacation policy
• Generous parental leave
• Paid time off to volunteer
Please note that these benefits and perks are available only to Full Time team members and do not apply to contract roles.
Opendoor Values Openness
Our team celebrates our diverse backgrounds. We believe that being open about who we are and what we do allows us to be better. Individuals seeking employment at Opendoor are considered without regards to race, color, religion, national origin, age, sex, marital status, ancestry, physical or mental disability, veteran status, sexual orientation, gender identity or other protected status under all applicable laws, regulations, and ordinances. For California residents: for more information about the categories of personal information that we collect for recruiting purposes, please see our personnel
Privacy Policy
.