Senior People Business Partner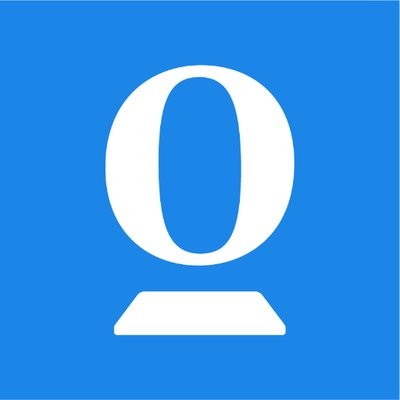 Opendoor
People & HR
Remote · United States
Posted on Wednesday, October 18, 2023
About Opendoor
Founded in 2014, Opendoor's mission is to empower everyone with the freedom to move. We believe the traditional real estate process is broken and our goal is simple: build a digital, end-to-end customer experience that makes buying and selling a home simple, certain and fast. We have assembled a dedicated team with diverse backgrounds to support more than 100,000 homes bought and sold with us and the customers who have selected Opendoor as a trusted partner in handling one of their largest financial transactions. But the work is far from over as we continue to grow in new markets. Transforming the real estate industry takes tenacity and dedication. It takes problem solvers and builders. It takes a tight knit community of teammates doing the best work of their lives, pushing one another to transform a complicated process into a simple one. So where do you fit in? Whether you're passionate about real estate, people, numbers, words, code, or strategy -- we have a place for you. Real estate is broken. Come help us fix it.
About the Team
A growing "startup within a startup", the Open Exchange people team is looking for an experienced and innovative HR leader to help support our expanding organization.
Reporting to the team's Head of People, this role is responsible for driving people strategies to meet business and talent needs while collaborating with leaders across the organization to balance outcomes with employee advocacy. They will partner regularly with HR Operations, Talent Acquisition, Total Rewards, and other key functions to oversee and adapt all people systems within the business unit.
We are looking for an experienced leader who isn't afraid to think creatively about how to design programs, systems, and tools to provide an exceptional, and scalable, employee experience, and who is excited about scaling our successful culture.
Role Responsibilities:
Be a strategic advisor and interface with managers on employees' career development and compensation
Build department-specific strategies to retain and grow key talent
Lead the development of core competencies and levels frameworks
Drive high-quality performance feedback and calibration
Develop multi-directional and dynamic performance management and feedback systems
Own talent review, promotional and workforce planning
Oversee employee relations and provide guidance on a myriad of issues, including policy interpretation and disciplinary actions, high-risk performance management, and other complex and sensitive employment matters.
Lead ad-hoc high-impact initiatives, including reorganizations and restructuring, acquisitions/talent placement advising, company policy adaptations and exceptions, and escalations of all types
Develop strategy around purposeful employee exits and manage attrition data analysis/insights
Assist with navigating centers of excellence (HR, Compensation, etc) as needed
Partner with the leadership team to design, iterate, and expand employee programs
Contribute to inclusion and equity initiatives, including training, events, etc.
Contribute to leader coaching/development programs and initiatives
Skills Needed:
10+ years experience providing HR services in a multi-city organization
Experience in a high profile, strategic HR role with heavy executive-level interface and a high degree of executive influence
Solid business acumen/excitement about learning what is important to the business and how our programs are strategic inputs to shared end results
Authentic leadership style with impeccable integrity, who is excited about embodying and scaling the Opendoor values and principles
Reliable program delivery, sound judgment, and ability to execute in a fast-paced environment
Collaborative approach to change: someone who likes building solutions with stakeholders and who can balance rich user input with fast/iterative program development
Well-cultivated critical thinking skills that pair metrics-driven analysis with sound judgment and innovative, tech-forward thinking
Strong analytical and project management skills— able to translate vision into action
A track record of building trust and communicating effectively and consistently across all levels of an organization
Ability to balance strategic, long-term thinking and day-to-day, roll-up-your-sleeves program management
High degree of comfort with ambiguity and complexity.
Location:
OD Remote - Remote roles in the US are available in all states EXCEPT Hawaii, Alaska, Montana, or any US Territories.
Compensation:
Our compensation reflects the cost of labor across several U.S. geographic markets, and we pay differently based on those defined markets. The pay range for most locations in the US is $112,000 - $192,000 annually. In the SF Bay Area of California, Seattle, and New York City Metro area the base salary range is $140,000 - $210,000. Pay within the range varies by work location and may also depend on job-related knowledge, skills, and experience. Your recruiter can share more about the specific salary range for the job location during the hiring process. We also offer a comprehensive package of benefits including paid time off, 12 paid holidays per year, medical/dental/vision insurance, basic life insurance, and 401(k) to eligible employees.
#LI-Remote
#LI-PP1
More About Us
To learn how we are reinventing the Real Estate industry check out
our website
, to hear about our culture directly from team members visit
The Muse
and to discover what we are building for our customers read our
blog posts
.
We Offer the Following Benefits and Perks
• Full medical, dental, and vision with optional 85% coverage for dependents
• Flexible vacation policy
• Generous parental leave
• Paid time off to volunteer
Please note that these benefits and perks are available only to Full Time team members and do not apply to contract roles.
Opendoor Values Openness
Our team celebrates our diverse backgrounds. We believe that being open about who we are and what we do allows us to be better. Individuals seeking employment at Opendoor are considered without regards to race, color, religion, national origin, age, sex, marital status, ancestry, physical or mental disability, veteran status, sexual orientation, gender identity or other protected status under all applicable laws, regulations, and ordinances. For California residents: for more information about the categories of personal information that we collect for recruiting purposes, please see our personnel
Privacy Policy
.