Experience Advocate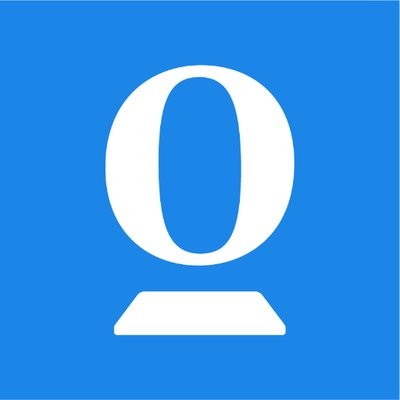 Opendoor
Legal
Phoenix, AZ, USA
Posted on Saturday, November 18, 2023
About Opendoor
Founded in 2014, Opendoor's mission is to empower everyone with the freedom to move. We believe the traditional real estate process is broken and our goal is simple: build a digital, end-to-end customer experience that makes buying and selling a home simple, certain and fast. We have assembled a dedicated team with diverse backgrounds to support more than 100,000 homes bought and sold with us and the customers who have selected Opendoor as a trusted partner in handling one of their largest financial transactions. But the work is far from over as we continue to grow in new markets. Transforming the real estate industry takes tenacity and dedication. It takes problem solvers and builders. It takes a tight knit community of teammates doing the best work of their lives, pushing one another to transform a complicated process into a simple one. So where do you fit in? Whether you're passionate about real estate, people, numbers, words, code, or strategy -- we have a place for you. Real estate is broken. Come help us fix it.
About the Team
Experience Advocates take pride in delivering premier support and a world class experience to thousands of customers every day. This is a critical frontline role that touches every operation at Opendoor and supports customers during the most meaningful financial decision of their lifetime. As an Experience Advocate your day will consist of navigating phones and written communications through multiple platforms, as well as collaborating with internal stakeholders to improve the customer experience. You'll have a front-row seat to view the complexity of our mission and help us build industry-defining solutions while developing real estate mastery along the way.
Role Responsibilities:
Be the face and voice of Opendoor handling the sophisticated needs of our customers with integrity, empathy, and efficiency.
Guide customers to understand all aspects of the Opendoor home-buying and home-selling process by responding quickly to questions and unresolved issues.
Respond to incoming calls from customers, agents, neighbors, vendors, and partners wanting to learn about Opendoor. This includes assistance with home information, transactions, buying and selling programs, feedback, and partnerships.
Own tough customer interactions that require de-escalation, gathering detailed information, and developing pathways for communication.
Act as a liaison between customers and internal partners to resolve customer issues.
Navigate internal and external knowledge resources to assist in your discernment, find solutions and deliver accurate information.
Continuously develop your real estate and Opendoor knowledge by participating in training and discussions.
Cultivate a positive environment through engagement and peer interactions while maintaining a growth mindset.
Work closely with internal teams (sales, agents, pricing, home operations) and external partners (title/escrow, lenders) to deliver a perfect experience to customers.
Deeply understand our customer's needs and share insights with our product teams to improve the customer experience and develop new programs that set Opendoor apart.
Meet team performance goals consistently (adherence, productivity, and CSAT)
Remain flexible to work schedules that will include weeknight or weekend coverage
Skills Needed:
Mission-driven. You believe in our mission to empower everyone with the freedom to move and can't stop thinking about how we can improve upon our outstanding customer experience.
Hungry. You have the horsepower and whatever-it-takes attitude to give your customers a delightful experience working outside of normal business hours including weekends.
True empaths. What gets you out of bed each morning is connecting with and helping people from all walks of life. You naturally put the needs of others before your own and derive energy from helping people.
All about the team. You grow by empowering others and taking the time to cultivate growth in your teammates. Before anyone asks, you're always there to lend extra capacity when the team gets overextended.
Skilled communicators + active listeners. You have limitless perseverance and enjoy the challenge of explaining a complex concept multiple times in different ways until a customer truly gets it. This can happen throughout a 45-minute phone call or 10 text messages and you don't bat an eye.
Solution-oriented. Everyone notices problems, do you have a bias towards action? When a current policy is crafting customer friction or you're certain a new tool could make our customer interactions more efficient, this gets you excited. You scope the problem, capture supporting evidence, and propose a solution.
Coachable. You have an appetite for feedback and receive it with passion, seeking out opportunities to become a better operator.
Adaptive and flexible operators. You work well in ambiguity, feel comfortable context-shifting, and adapt quickly to changing processes and tools.
Bonus Points if:
Bilingual in English and Spanish
Experience in a fast paced, high volume call environment
Experience or knowledge in real estate
Efficient in simultaneously navigating multiple systems
Location:
Hybrid roles require role responsibilities to be performed in the office for a portion of the week, with an option to work remotely. Candidates must be based within a 50-mile commuting distance of the specified office location.
Compensation:
Our compensation reflects the cost of labor across several U.S. geographic markets, and we pay differently based on those defined markets. The U.S. pay range for this position is $17.30 - $28.84 hourly. Pay within this range varies by work location and may also depend on job-related knowledge, skills, and experience. Your recruiter can share more about the specific hourly range for the job location during the hiring process. We also offer a comprehensive package of benefits including paid time off, 12 paid holidays per year, medical/dental/vision insurance, basic life insurance, and 401(k) to eligible employees.
#LI-Hybrid
#LI-BS1
More About Us
To learn how we are reinventing the Real Estate industry check out
our website
, to hear about our culture directly from team members visit
The Muse
and to discover what we are building for our customers read our
blog posts
.
We Offer the Following Benefits and Perks
• Full medical, dental, and vision with optional 85% coverage for dependents
• Flexible vacation policy
• Generous parental leave
• Paid time off to volunteer
Please note that these benefits and perks are available only to Full Time team members and do not apply to contract roles.
Opendoor Values Openness
Our team celebrates our diverse backgrounds. We believe that being open about who we are and what we do allows us to be better. Individuals seeking employment at Opendoor are considered without regards to race, color, religion, national origin, age, sex, marital status, ancestry, physical or mental disability, veteran status, sexual orientation, gender identity or other protected status under all applicable laws, regulations, and ordinances. For California residents: for more information about the categories of personal information that we collect for recruiting purposes, please see our personnel
Privacy Policy
.