Production Engineer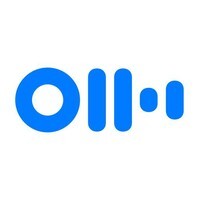 Otter.ai
Product
Mountain View, CA, USA
Posted on Thursday, July 27, 2023
The Opportunity
We are seeking a talented Engineer with extensive distributed system and automation knowledge who wants to be part of a team to build and operate large-scale systems that enables reliable and rapid deployment with effective monitoring and resilient operations. Overall, your high impact in this role will optimize production, reduce company costs, and affect the company's bottom line.
Your Impact
Automation! Capability! Performance! Scale!

Help automate the continuous integration and testing processes to enable and scale

Manage and maintain infrastructure

Own, design and implement monitoring systems such as Prometheus and Grafana

Optimize Linux systems for performance, reliability, and security

Own configuration management process(es) and build product features as appropriate

Investigate and dig into data to find the root of a problem and strategize with our engineers on solutions

Participate in on-call rotation
We're looking for someone who
Knowledge or experience in SRE, Production Engineering and/or DevOps

Experience architecting, developing, and troubleshooting large scale systems

Proficiency with one or more programming languages (i.e. Python, Golang)

Understanding of data structures and Linux systems internals (e.g., filesystems, system calls) and administration

Experience with CI/CD pipelines and infrastructure as code (i.e. Terraform, Ansible)

You have a strong familiarity with AWS services (i.e. ECS, S3, ALB, VPC)

You have knowledge in containers and orchestration using Kubernetes

Experience building production quality cloud infrastructure that enables reliable and rapid deployment of large-scale systems with effective monitoring and resilient operations

You thrive working in a fast paced, startup environment

You have a proven track record taking on projects from inception to launch

Bachelor's in Computer Science or Electrical Engineering (MS preferred)
About Otter.ai
We are in the business of shaping the future of work. Our mission is to make the future of communication more collaborative, accessible, and productive for all.
We are growing fast, last year we recorded a total of over 150 million meeting minutes, announced a $50 million Series B. and we were included in Business Insider's 10 AI startups that raised the biggest Series A and B list. In addition, Adam Cheyer the cofounder of Siri, Larry Heck the cofounder of Cortana and Greg Holmes, the first head of sales at Zoom, joined us as advisors.
Otter.ai is an equal opportunity employer. We proudly celebrate diversity and are dedicated to inclusivity.
*Otter.ai does not accept unsolicited resumes from 3rd party recruitment agencies without a written agreement in place for permanent placements. Any resume or other candidate information submitted outside of established candidate submission guidelines (including through our website or via email to any Otter.ai employee) and without a written agreement otherwise will be deemed to be our sole property, and no fee will be paid should we hire the candidate.
Salary range
Salary Range: $136,000 to $185,000 USD per year