IT Support Specialist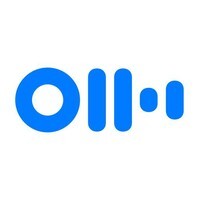 Otter.ai
IT, Customer Service
Mountain View, CA, USA
Posted on Saturday, September 23, 2023
The opportunity
Otter AI is currently seeking an IT Support Specialist with a strong background in IT and Security. In this role, you will be responsible for managing IT assets, configuring and deploying devices, and providing user support. We are looking for candidates who possess strong communication skills, meticulous attention to detail, and the ability to prioritize tasks effectively in a fast-paced environment. By joining our rapidly expanding startup, you will have the opportunity to gain valuable practical experience and enhance your skills while contributing to the organization's scalability.
Your impact
Streamlining the onboarding and off-boarding processes for users, which includes tasks such as provisioning accounts and procuring hardware
Providing user support both in-person and remotely, and creating documentation as necessary
Troubleshooting audio/visual (A/V) and network hardware issues
Enhancing mobile device management (MDM) at Otter.ai and making necessary configurations in our MDM platform
Creating concise user guides
Configuring and troubleshooting networking, A/V, and security hardware, such as access points (APs), switches, firewalls, microphones, cameras,etc.
Offering user support and troubleshooting either in person at the user's desk or remotely
Ensuring timely response to support and request tickets
We're looking for someone who
Bachelors degree in Computer Science or related field
4+ years relevant industry experience
Believes in automating common and uncommon tasks to unblock the team and enable faster iteration
Showcases expertise in scripting languages such as PowerShell, Python, or similar tools
Possesses exceptional skills in creating thorough and detailed documentation and workflow
Has experience in cybersecurity
Is familiar with physical security controls
Displays proficiency in Mobile Device Management (MDM) techniques and practices such as JAMF
Exhibits familiarity with Atlassian and Google Workspace for efficient task and ticket management
Has demonstrated exposure to cloud environments, including AWS
Possess experience in constructing or maintaining local networks, ensuring smooth operations and connectivity
Additional nice-to-haves
Advanced degree in Computer Science, or Engineering
About Otter.ai
We are in the business of shaping the future of work. Our mission is to make conversations more valuable.
We are growing fast. Last year we recorded a total of over 150 million meeting minutes, announced a $50 million Series B and we were included in Business Insider's 10 AI startups that raised the biggest Series A and B list. In addition, Adam Cheyer the cofounder of Siri, Larry Heck the cofounder of Cortana and Greg Holmes, the first head of sales at Zoom, joined us as advisors.
Otter.ai is an equal opportunity employer. We proudly celebrate diversity and are dedicated to inclusivity.
*Otter.ai does not accept unsolicited resumes from 3rd party recruitment agencies without a written agreement in place for permanent placements. Any resume or other candidate information submitted outside of established candidate submission guidelines (including through our website or via email to any Otter.ai employee) and without a written agreement otherwise will be deemed to be our sole property, and no fee will be paid should we hire the candidate.
Salary range
Salary Range: $90,000 to $125,000 USD per year.