Product Support Specialist (Contract)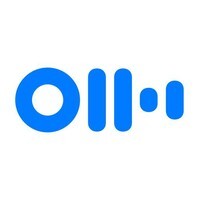 Otter.ai
Product, Customer Service
Remote
Posted on Wednesday, October 25, 2023
About the team
At Otter.ai, our Customer Experience (CX) team is central to ensuring that our customers' experience with our products is nothing short of exceptional. We serve a diverse customer base, ranging from students to global enterprises. Our team works closely with Engineering, Product, and countless other teams to ensure we deliver the best possible support to our users at scale.
About the role
We are looking for a dedicated, experienced, and passionate Product Support Specialist with a broad set of skills to cover a wide range of responsibilities. In this role, you will be interacting directly with our customers, digging into complex issues, keeping customers happy and productive, and ensuring they have the best possible experience. Your work will bring us toward industry-leading response times and user experience in an increasingly intricate space. This position reports directly to the Head of Customer Experience.
This role presents a unique opportunity to bring about systemic improvements in the user experience while engaging with breakthrough AI technologies. If you thrive in environments that value impact, collaboration, and fast-paced problem-solving, you might be the perfect fit for our team.
In this role, you will:
Be the face and voice of Otter.ai, handling a wide range of customer needs with integrity and emotional intelligence (EQ).
Work directly with customers to resolve inbound customer inquiries in a considerate, accurate, and timely manner over email via Zendesk.
Investigate and resolve technical issues using meticulous troubleshooting, reproduction, and identify creative workarounds to unblock customers.
Become an expert on Otter's products and features.
Serve as the voice of the customer in identifying product enhancements, surfacing areas of improvement, and ensuring new products launch with customer usability in mind to help build long-term success.
Continuously monitor real-time customer trends and proactively propose creative solutions.
Identify opportunities and deliver solutions to scale or otherwise improve the team's internal tooling and processes.
Contribute towards maintaining best-in-class internal training, playbooks, and workflows as a resource to help resolve issues more effectively.
Foster a supportive and productive work culture by sharing knowledge through mentorship, collaboration, and documentation.
You might thrive in this role if you have:
BA/BS degree or equivalent professional experience.
2+ years of experience in customer or technical support roles, ideally in tech startups and supporting a web-based application within a fast-paced environment.
Excellent problem-solving skills and the ability to comprehend and communicate complex technical issues.
A fast learner who is capable of understanding new information at a rapid pace and applying it to their work.
You care deeply, genuinely, and passionately about customer support and its role in making a customer-centric team successful.
You are an articulate communicator, proficient in verbal and written communication, and enjoy crafting clear and concise messages on technical topics to customers.
You are a self-motivated, proactive team player with innovative ideas. You believe that the whole is greater than the sum of its parts.
Prior experience with user support systems and tools such as Zendesk and the ability to learn new systems quickly.

*Otter.ai is an equal opportunity employer. We proudly celebrate diversity and are dedicated to inclusivity.


**Please note: Otter.ai does not accept unsolicited resumes from 3rd party recruitment agencies without a written agreement in place for permanent placements. Any resume or other candidate information submitted outside of established candidate submission guidelines (including through our website or via email to any Otter.ai employee) and without a written agreement otherwise will be deemed to be our sole property, and no fee will be paid should we hire the candidate.