Product Manager, Mobile Lead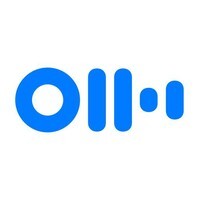 Otter.ai
Product
Mountain View, CA, USA
Posted on Saturday, November 4, 2023
The opportunity
Otter.ai is seeking a dynamic and experienced Mobile Lead Product Manager to join our growing team. As a Mobile Lead, you will play a critical role in defining and executing our mobile product strategy, ensuring that our mobile experience is a breakthrough voice AI assistant which meets the needs of our users while aligning with our company's vision and goals. You will work closely with cross-functional teams, including engineering, design, and marketing, to deliver high-quality mobile experiences that delight our customers.


Your impact
Mobile Product Strategy - Develop and own the mobile product roadmap, setting clear goals and priorities to drive product development in alignment with the company's overall strategy.
User-Centric Approach - Understand user needs and pain points through research, user feedback, and data analysis. Advocate for the user and ensure that product decisions are driven by user insights.
Feature Definition - Collaborate with design and engineering teams to define features, user stories, and requirements. Create detailed product specifications and prioritize feature development.
Project Management - Lead cross-functional teams to ensure on-time and on-budget delivery of mobile app features and enhancements. Monitor project progress and resolve roadblocks.
Competitive Analysis - Keep abreast of industry trends and competitors' mobile offerings. Identify opportunities for differentiation and innovation.
Product Launch - Coordinate product launches and go-to-market strategies, working with marketing and sales teams to ensure successful product releases.
Data-Driven Decision Making - Leverage data and analytics to measure the success of mobile products, make data-driven decisions, and iterate on product improvements.
Stakeholder Communication - Communicate product updates, progress, and roadmaps to internal teams and external stakeholders as needed.
We're looking for someone who
Bachelor's degree in a relevant field (MBA or equivalent a plus).
Proven track record of 5+ years in mobile product management, preferably in a technology or SaaS company.
Strong understanding of mobile app development processes for both iOS and Android platforms.
Experience in B2B SaaS preferred.
Experience with user-centered design principles and methodologies.
Excellent communication, presentation, and interpersonal skills.
Analytical mindset with the ability to interpret data and make informed decisions.
Self-motivated, with a strong sense of ownership and a passion for delivering high-quality products.
Personal Characteristics
Comfortable in fast-paced and entrepreneurial settings.
Brings a growth mindset - a belief that dedication, hard work, and 360 feedback is essential for high performance.
Decisive, independent and able to function with full autonomy.
Natural leader, mentor and engaged team player with strong interpersonal and relationship-building skills at all levels.
Deep understanding of client and customer needs with a passion for building products users love.
About Otter.ai
With every company reexamining the way they operate, and with remote work as the new normal, there's never before been such intentionality on how we approach communication.
Otter.ai is transforming the way teams work and communicate. Its AI-powered collaborative meeting assistant works across virtual (Zoom, Google Meet, and Microsoft Teams) and in-person meetings to help teams record, transcribe, search, and share meeting notes. Otter.ai's high accuracy helps all kinds of employees to succeed in the workplace including allowing team members with disabilities to participate in a world that is now dominated by virtual meetings.
With over 13 million registered users, and over 150 million meeting minutes recorded and transcribed last year, Otter.ai mirrors the trajectory of some of the fastest growing and most recognizable technology companies.
The use cases are varied, spanning across media/journalism (with tens of thousands of reporters across the top publications), education (Stanford, Harvard, and the University of California schools, amongst others), Fortune 500 companies, SMBs, and consumers alike.
Led by serial entrepreneur, Sam Liang, whose last start-up was acquired by Alibaba, Otter raised a $50M Series B in 2021. They have since built out a world class advisory board including the co-founder of Siri, the co-founder of Cortana, and Zoom's former CRO.
Salary Range

Annual base salary $180,000 to $210,000
This salary range represents the low and high end of the estimated salary range for this position. The actual base salary offered for the role is dependent on several factors. Our base salary is just one component of a comprehensive total rewards package.

*Otter.ai is an equal opportunity employer. We proudly celebrate diversity and are dedicated to inclusivity.
**Please note: Otter.ai does not accept unsolicited resumes from 3rd party recruitment agencies without a written agreement in place for permanent placements. Any resume or other candidate information submitted outside of established candidate submission guidelines (including through our website or via email to any Otter.ai employee) and without a written agreement otherwise will be deemed to be our sole property, and no fee will be paid should we hire the candidate.