Customer Support Specialist - Seasonal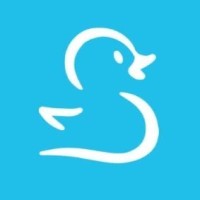 Swimply
Customer Service
Seattle, WA, USA
Posted on Thursday, April 27, 2023
What We Do
Swimply is an online marketplace that allows homeowners to share their passion spaces with their local communities. We started with swimming pools which took us to $20M+ in 2 years, but pools are just the beginning. We're creating a new category within local experiences. Think AirBnB for swimming pools, hot tubs, tennis courts, basketball courts, music studios, art studios, kitchens and more.
Our Mission
Our mission is to extend the sharing economy beyond the functional to the experiential. We will do this by building an authentic community-driven marketplace that democratizes access and enhances quality of life for the average family. We believe that ownership can be smarter, better, and more meaningful. Helping owners earn an income from their underutilized assets reduces the financial anxiety of ownership and simultaneously fosters community. We envision a world in which anyone, anywhere, can access anything with the tap of a button. From their very own tennis court or swimming pool to home gyms and even music studios - regardless of their economic status.
Where We Are Now
Swimply experienced incredibly rapid growth, largely driven by word-of-mouth and robust media coverage. In just the last six months over 4,000 pools have been listed in the US, over 250,000 hours have been booked, and almost a million Swimply guests have enjoyed a neighbor's pool.
Press
The Role
We aim to build a world-class customer service organization whose goals are to make our Swimply Hosts and Guests have a positive experience. You will assist in providing support to our community, answering all questions related to Swimply bookings and resolving issues around reservations, cancellations, payments, refunds, and more. You will work towards not just satisfying Host and Guest issues, but creating customer delight and brand loyalty.
Responsibilities:
You'll provide world-class customer experiences by interacting with Swimply Hosts and Guests via Support Helpdesk, live chat, and phone to provide successful resolutions to their most important concerns
Handling customer inquiries of varying types
Be an active listener and can leverage probing question skills
Understand customers pain points and advocate their concerns internally
As the voice of the Swimply brand, you'll help build up our reputation with your friendly and warm personality
Work with leading technologies and systems while having a dedicated team of leaders and peers to support you
Requirements:
Ideally, you'll have 1-3 years experience working in a Help Desk/live chat/phone support environment
Familiarity with web-based customer support tools like Zendesk and Slack
Experience working in a fast-paced, high demand service or startup environment is a plus. Adaptability and patience are key
Great written and verbal communication skills: You should love writing to and speaking with customers
Empathy is crucial. You should possess the skill to make people smile no matter what circumstances they present nor what issues they are needing assistance with
Pressure makes you perform at a high level and you can handle stress well. Conflict resolution skills and a personality that thrives in a fast-paced environment is highly recommended
You align with Swimply's mission, and are self-aware and maintain a positive attitude in all situations
You are a go-getter and a self-starter
You are organized and a strong problem solver, with the ability to think outside the box
Highly dependable
Seeking limited positions for both Full / Part Time hours
Looking to fill multiple shifts: hours may range between: 10am (est)/10am (pst) - 6pm (est)/6pm (pst)- (nights, holidays and weekends)
Since this is a fully remote work position, you'll need dependable internet connectivity, your own computer equipment that is compatible with our programs and a comfortable and distraction-free work environment
Join Swimply because:
You'll be getting in on the ground floor to make a key impact at a consumer marketplace startup that is experiencing rocket ship growth
You'll be part of a team that is mission-driven, works hard, plays hard (generally in and around swimming pools 😎), and is in service to our community of hosts and guests
You'll receive Swimply credits for free swims for you, family, and friends to experience our customer journey first hand!