Technical Support Engineer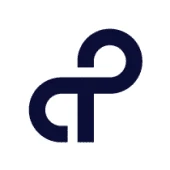 Tray
IT, Customer Service
London, UK
Posted on Friday, June 30, 2023
Tray.io
is ushering in the era of the automated organisation
We believe that any organisation can and should automate. With
Tray.io
, citizen automators throughout organisations can easily automate complex processes through a powerful, flexible platform, and can connect their entire cloud stack thanks to APIs. Today businesses like IBM, GitHub, Forbes, Lyft, and Digital Ocean rely on
Tray.io
to connect and automate data flow between the tools they use every day. With
Tray.io
visual workflow builder our customers create automations to drive their business processes without writing a single line of code. Our challenge is to build a cutting-edge product that is powerful and complete while also being beautiful and easy to use.
You'll contribute directly to this mission with a team that fully supports you to do your best work. You'll join humble but fiercely ambitious people like yourself, who also take great pride in what they do, working in a culture built on friendship, transparency, and above all, looking out for one another. You'll have endless opportunities to learn and grow professionally in a fun, fast-paced, and open environment. Plus, you'll get to make your mark at a rapidly-growing company positioned to completely reinvent a multibillion-dollar industry.
"With Tray, we have a group of experts who can help us explore all the possibilities we haven't even thought of yet." - Mike Atwood, Executive Director, Client Success / Vox Media (
workable.com/nr?l=https://tray.io/customers/story/voxmedia
)
"I can't emphasize enough just how good the Tray folks are at what they do." - David Dorman, Director of Growth and Demand / DigitalOcean (
workable.com/nr?l=https://tray.io/customers/story/digitalocean
)
Your mission
The
Tray.io
infrastructure processes millions of requests per day and is a mission-critical component of our customers' businesses. As a Technical Support Engineer working on the Tray Platform, you'll be part of a team responsible for designing, building and running the software and systems which underpin our large-scale, real-time, distributed infrastructure.
The Platform teams are responsible for providing a production environment where connectors integrations and automations can run reliably and at scale. This involves building the infrastructure and APIs that expose these services as well as dealing with compute providers, networking, storage, monitoring, logging, and security.
Your focus will be working with our engineering teams to take ownership of internal and external stakeholders needs, paying particular attention to customer requests regarding the Tray core platform and Tray Embedded Edition (
workable.com/nr?l=https://tray.io/solutions/embedded
) , our API-first, white label integration product used by our large OEM partners.
You will follow up from tickets and communicate updates with and between internal teams. You will be responsible for providing quick and sound responses to customer questions and issues. You will be part of fostering a strong community around our platform, to share ideas and support each other.
Responsibilities:
* Identifying and troubleshooting internal and external customers technical issues, efficiently and accurately.
* Working directly with customers to identify and resolve a range of support issues, from simple to complex.
* Taking ownership of customer needs by following up with tickets, and escalating internally where necessary.
* Working with our internal engineering teams to triage technical issues.
* Building and augmenting our internal Engineering Knowledge Base and external resources so that repeatable solutions are documented, and our processes always evolve and improve.
* Working with developers on researching, diagnosing, troubleshooting and identifying solutions to resolve system issues.
* Demonstrate leadership and autonomy in resolving complex technical problems, including escalations to our engineering team.
* Collaborate with our Customer Success, Product, and Engineering teams to build processes to ensure successful customer implementations.
Requirements
Minimum qualifications
* Excellent communication and team skills
* Strong collaboration skills, with an ability to adapt to different levels of technical understanding and an ability to communicate clearly and concisely with both technical and non-technical stakeholders
* Ability to diagnose and troubleshoot technical issues
* Assertive in following up with internal teams for customer issues
* Passionate about teaching and knowledge sharing
* Demonstrable organisational/process management skills
* Autonomous in picking up incoming tasks and taking ownership
* Empathetic and patient
* Worked with customers, both internal and external.
* Passionate about troubleshooting, debugging, and automation.
Preferred qualifications
* BS degree in Computer Science or a related technical field, or equivalent practical experience.
* Profic...